If you want to be a surrogate, make sure you have a lawyer
An American woman almost loses her own child
Another chapter in The Reproductive Revolution, this time (as so many other times) from California via a report by Jane Ridley in the New York Post. Jessica Allen, 31, already had two sons with her partner and decided to give the gift of life to another couple as a surrogate mother. Through a surrogacy broker, Omega Family Global, they were introduced to Mr and Mrs Liu (a pseudonym), a Chinese couple. Commercial surrogacy is illegal in China and the Lius had come to California for a baby.
Things began smoothly. The Liu embryos were implanted in April 2016 and the pregnancy seemed normal. A few weeks later came the good news that there were twins, and Ms Allen's fee was increased from US$30,000 to $35,000.
A C-section birth took place on December 12. The commissioning couple refused to let Ms Allen hold the babies, which, she claims, was against their agreement.
On January 10, Mrs Liu sent a photo with a message: ""They are not the same, right? Have you thought about why they are different?"
It was obvious why they were different. Ms Allen and her partner had been given the go-ahead to have relations by her IVF doctor and the second baby belonged to her and her African-American partner. A DNA test confirmed Mrs Liu's fears.
Then the fun began. Ms Allen and her partner (now her husband) wanted the child, whom they called Max. The Chinese couple did not want Max, but they clearly were the legal parents. They handed him over to Omega with instructions to adopt him out and then demanded between $18,000 and $22,000 in compensation from Ms Allen. On top of that, the case worker for Omega demanded $7,000 in costs for looking after the baby. Ms Allen complains in her first-person narrative in the New York Post, "It was like Max was a commodity and we were paying to adopt our own flesh and blood."
Ms Allen hired a lawyer and eventually the fees were negotiated down. Finally, on February 5, two months after the birth, an Omega employee handed Max over in a Starbucks parking lot. A happy ending.
NB. The New York Post notes that "Omega Family Global disputes Allen's allegations but is precluded by nondisclosure agreements and federal patient privacy laws from going into specifics." A letter from Omega says sternly that "the allegations are not only false but made with reckless abandon for the truth."
Creative commons
commercial surrogacy
reproductive revolution
surrogacy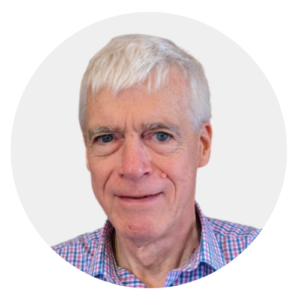 Latest posts by Michael Cook
(see all)