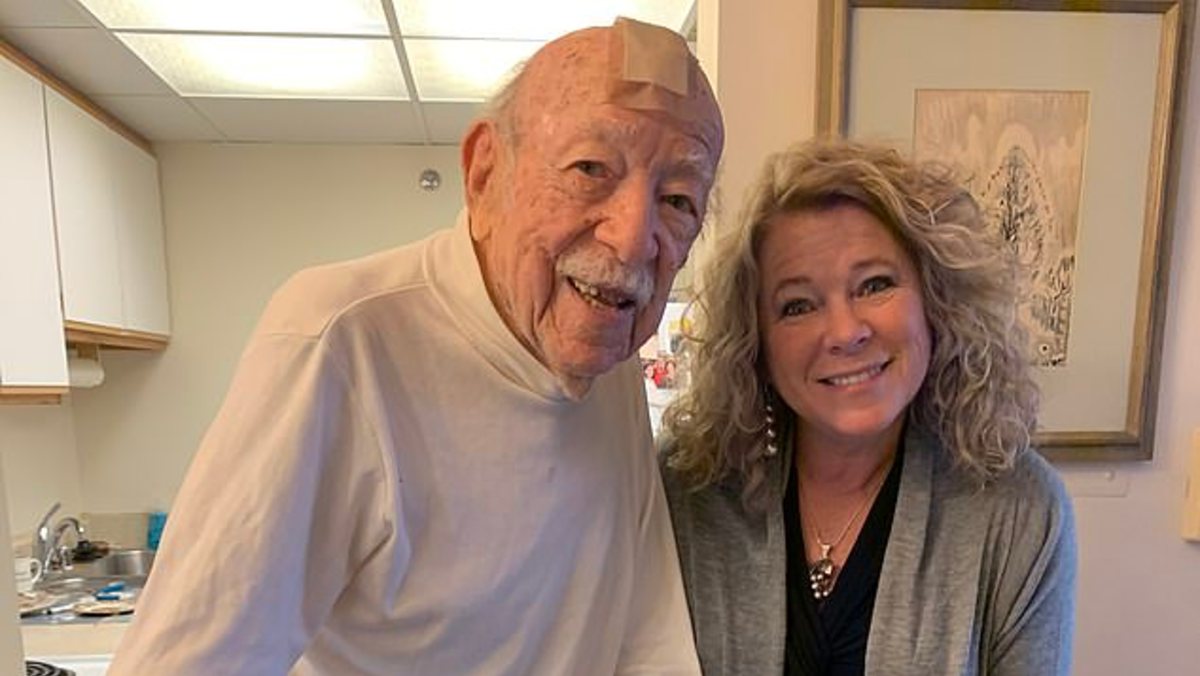 Michigan doctor may have fathered 'thousands' of children
In a 40-year career, he secretly donated sperm to infertile patients

Dr Philip Peven with one of his donor sperm children, Jamie Hall / Jaime Hall/SWNS
Another dispatch from the Reproductive Revolution. BioEdge has been tracking the generosity of sperm donor dads for several years. Some men have fathered dozens of children, a few may have fathered hundreds. But in the case of Detroit gynaecologist and obstetrician Dr Philip Peven the word "thousands" is being used. It will be impossible to know, but he delivered some 9,000 babies in his 40-year career. Some proportion of those carry his genes.
Dr Peven is now 105 years old, but is still in reasonably good health. Online DNA tests have united several of his offspring. Two of them confronted him early last year before the Covid-19 pandemic cut off personal contact. He explained to them in the late 40s that medical students and young doctors often donated or sold sperm. When he set up his own practice, he continued to use his own sperm to help women whose husbands had infertility problems. At least once he was given a vial of sperm from a patient's friend, but discarded it and used his own. He has no idea how many offspring he has, although he told his visitors that "My daughter thinks I could have fathered thousands of children.'"
Some of the offspring have noted that Dr Peven is an Ashkenazi Jew and people with that genetic heritage are prone to Gaucher disease, Tay-Sachs disease and cystic fibrosis. Many of his patients belonged to Detroit's Jewish community, complicating matters still further.
The Jewish News newspaper has covered this story extensively and found that other doctors were involved. One of the offspring of these other doctors made comments which apply to Dr Peven as well.
"I now realize that it was a different time, a time when doctors were not questioned, but I still consider the doctor's behaviour unprincipled, unethical and possibly dangerous," the person said. "The possibility was certainly there that half-siblings could meet, marry and have children. I do realize the doctor was trying to be helpful in enabling couples to have a child, but he should have told the mother he was using his own sperm. I doubt most women would have said yes to that scenario."
As The Jewish News sought more information about Dr Peven, it unearthed deceptive donor sperm practices by other fertility doctors in Detroit. Dr Sylvester Trythall, who died in 1970, told one patient in the late 50s that he was going to mix her husband's sperm with a medical student's. But online geneology sleuthing by a woman named Lynne Weiner Spencer showed that she was really the daughter of Dr Trythall's handyman, Hank Heemsoth, who died in 2006. Now it appears that Mr Heemsoth was the biological father of about 60 children – not many compared to Dr Peven, of course — but still noteworthy.
Michael Cook is editor of BioEdge
Creative commons
https://www.bioedge.org/images/2008images/peven_111111.jpg
artificial insemination
ivf
sperm donation
super sperm donors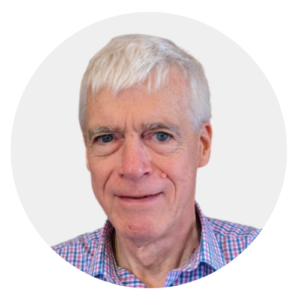 Latest posts by Michael Cook
(see all)