No sign of relaxing Catholic views under Francis.
The single most influential individual in bioethics, for better or worse, as he has as many fans as detractors, is Pope Francis. The new head of the Catholic Church has a reputation for progressive social views, but there is little sign that he has relaxed Catholic views in his latest speech on bioethics to participants in a meeting of the Science and Life Association. He attacks abortion, praises the mystery of human life, and links the pro-life cause to refugees, workplace safety, terrorism and world hunger.
… The existence of the human person, to which you dedicate your care, is also your constitutive principle, it is life in its unfathomable depth that originates and accompanies the whole scientific path; it is the miracle of life that undermines any form of scientific presumption, restoring primacy to wonder and beauty. … I invite you to highly maintain your gaze on the sacredness of every human person, so that science may truly be at the service of man, and not man at the service of science.
The scientific reflection uses a magnifying glass to stop and analyze certain details. And thanks to these analytical capabilities, we reaffirm that a just society recognizes the right to life from conception to its natural end as primary. But, I would like for us to go beyond, and to think attentively to the time that unites the beginning with the end. Therefore, recognizing the priceless value of human life, we should also reflect on how we use it. Life is above all a gift. But this reality generates hope and a future if it is enlivened by fruitful ties, from family and social relationships that open new perspectives.
The degree of progress of a civilization is measured by its ability to protect life, especially in its most fragile stages, rather than by the spread of technological means. When we speak of man, let us never forget the attacks on the sacredness of human life. The scourge of abortion is an attack on life. Leaving our brothers on the boats in the Sicilian channel is an attack on life. Death in the workplace is an attack on life because the minimal security conditions are not respected. Death by malnutrition is an attack on life. Terrorism, war, violence and also euthanasia are an attack on life. Loving life means always to take care of the other, to wish him well, to cultivate and respect his transcendent dignity.
Dear friends, I encourage you to re-launch a renewed culture of life, that knows how to build networks of trust and reciprocity and knows how to offer horizons of peace, mercy and communion. Do not be afraid to embark on a fruitful dialogue with the whole world of science, even with those who, while not professing themselves as believers, remain open to the mystery of human life.
https://www.bioedge.org/images/2008images/TH_pope_9343.jpg
Creative commons
Catholic Church
Pope Francis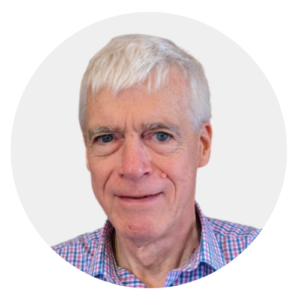 Latest posts by Michael Cook
(see all)