California euthanasia lobby scores victory
Bill passed to inform dying patients of "options"
California's euthanasia lobby scored a
victory in late May when the lower house in the state legislature passed a bill
requiring health providers to inform dying patients of their options. These
include not only hospice care and palliative care, which are universally
accepted, but terminal sedation (called by some "slow euthanasia") and refusal
of food and drink. If a physician does not wish to comply with the patient's
request for information and counselling, he or she must refer the patient to
another health care provider. The Right to Know End-of-Life Options Act now
goes to the California Senate.
The president of Compassion &
Choices, a euthanasia advocacy group, Barbara Coombs Lee, praised the measure,
AB 2747, because it "puts the information and power to choose in patients'
hands". However, its opponents have described it as backdoor assisted suicide.
"By transforming palliative sedation into a vehicle for assisted suicide,
AB 2747 would transform doctors and nurses from healers and comforters into
killers like Dr Jack Kevorkian," commented Randy Thomasson, of the lobby
group Campaign for Children and Families.
Hostility towards the bill received some
confirmation with an article in the San
Francisco Chronicle describing the activities of Compassion & Choices
in California. Its volunteers are already providing dying patients with
information about their options in dying, including suicide (which they term "patient-directed dying"), and accompany them in their last
months of life. Although it has been offering its services for a decade, it is
only now "coming in out of the shadows," says one of its officials. "It's our position that this kind of consultation isn't
illegal at all," said Ms Coombs Lee. "Keeping it secret and shameful is
part of keeping people powerless. It's extremely empowering to have the
knowledge."
Although Compassion & Choices, a group formed
recently by the merger of two euthanasia lobby groups, uses lack of information
about dying to strengthen its argument for assisted suicide, recent research
does show that patients appreciate knowing that their days are limited. A
Federally-funded study of terminally ill cancer patients presented at the
American Society of Clinical Oncology found that only one-third of these
patients had discussed end-of-life care with their doctors. Patients who had
frank talks, however, were three times less likely to spend their final week in
intensive care, four times less likely to be on respirators and six times less
likely to be resuscitated. ~ AP,
June 15; San
Francisco Chronicle, June 8; California
Progress Report, BP, June 5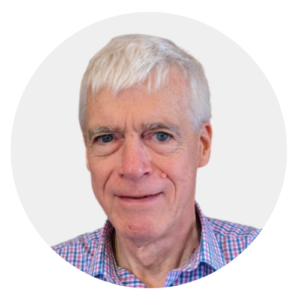 Latest posts by Michael Cook
(see all)