Stem cell scientists seek to shed snake oil image
ISSCR to issue new guidelines

The Google webpage advertisement for the
X-Cell Centre in Cologne, Germany says "Fight your degenerative disease now! Unique
European clinic in Germany!" The site YoungerYounger offers "Be 20 yrs younger
& more healthy with natural Swiss Cell
Therapy." Advertisements like these abound on the internet, even on the fringes
of the webpages of otherwise reputable sites. And patients respond. Many
patients with spinal cord injuries and degenerative diseases have travelled to
India, China, Belize, the Ukraine and elsewhere in search of cures or at least
relief from their disability.
This drives the International Society
for Stem Cell Research, the field's peak body, nuts. "They are basically
selling the snake oil that we have seen for centuries," says Dr George
Daly, a Harvard research who is the president of the ISSCR
"Not only does the use of untested
therapies put patients at risk, it jeopardizes the legitimate practice of all
translational stem cell research," Daly complains. Hence, the society is
countering misleading claims with a set of guidelines for researchers and the
public which will help to preserve the reputation of the field. "With all
the hype there is a risk that patients who are desperate will misunderstand the
true level of advancement," Daley said. "They will assume that the
cures are already here today or just around the corner."
The guidelines include recommendations
for ethical oversight, peer review of research, informed consent and protection
of volunteers. They will be based on existing documents drawn up by the US Food
and Drug Administration and various European regulators. Hopefully the guidelines
will be useful not only for warning patients away from the stem cell
underground but for disciplining the ISCCR's own members. The biggest
scientific fraud in history was perpetrated by prominent Korean stem cell
scientist Hwang Woo-suk. In an article still on the ISSCR website, several scientists
rhapsodised about one of his fraudulent papers that "The impact of this work
cannot be overstated… It represents a major step forward towards the reality
of using human embryonic stem cells in the clinic." ~ Reuters, June 12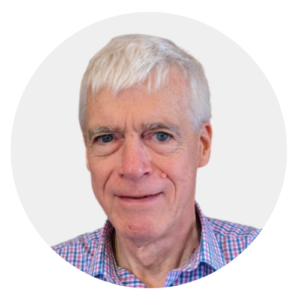 Latest posts by Michael Cook
(see all)