Dissecting the Society for Mutual Autopsy
The Society of Mutual Autopsy was an organisation formed in the late 1800s to advance neuroscience by examining dead members' brains and to promote atheism by breaking sacred taboos.
Here's an interesting historical note about "encephalic autopsies" — examining brains. It suggests that contemporary fascination with the brain and the allure of neuroscience began long ago.
* * * * *
The Society of Mutual Autopsy was an organisation formed in the late 1800s to advance neuroscience by examining dead members' brains and to promote atheism by breaking sacred taboos. It included some of the great French intellectuals and radicals of the time and became remarkably fashionable – publishing the results in journals and showing plaster-casts of deceased members brains in world fairs.
In October 1876, twenty Parisian men joined together as the Society of Mutual Autopsy and pledged to dissect one another's brains in the hopes of advancing science. The society acquired over a hundred members in its first few years, including many notable political figures of the left and far left. While its heyday was unquestionably the last two decades of the century, the society continued to attract members until the First World War. It continued its operations until just before World War II, effectuating many detailed encephalic autopsies, the results of which were periodically published in scientific journals.
The quote is from a fascinating but locked academic article by historian Jennifer Michael Hecht and notes that The Society was partly motivated by self-nominated 'great minds' who wanted to better understand how brain structure related to personal characteristics. It was no backwater project and attracted significant thinkers and scientists. Most notably, Paul Broca dissected brains for the society and had his brain dissected by them, despite apparently never joining officially.
Part of the motivation for the society was that, at the time, most autopsies were carried out on poor people (often grave robbed) and criminals (often executed). The intellectual elite – not without a touch of snobbery – didn't think this was a good basis on which to understand human nature. Also, these bodies usually turned up at the dead of night, no questions asked, and no one knew much about the person or their personality.
In response to this, the Society of Mutual Autopsy functioned as a respectable source of body parts and also requested that members write an essay describing their life, character and preferences, so that it could all be related to the shape and size of their brain when autopsied by the other members. There was also another motive: they were atheists in early secular France and they wanted to demonstrate that they could use their remains for science without consideration of religious dogma.
As with most revolutionary societies, it seems to have fallen apart for the usual reasons: petty disagreements. One person took exception to a slightly less than flattering analysis of his father's brain and character traits. Another starting flirting with religion, causing a leading member to storm off in a huff.
In a sense though, the society lives on. You can donate your body to science in many ways after death: To medical schools to teach students. To forensic science labs to help improve body identification. To brain banks to help cure neurological disorders. But it's no longer a revolutionary act. Your dead body will no longer reshape society or fight religion like it did in 1870′s France. The politics are dead. But neither will you gradually fade away into dust and memories.
Jennifer Michael Hecht finishes her article with some insightful words about The Society of Mutual Autopsy which could still apply to modern body donation.
It's "both mundane – offering eternity in the guise of a brief report and a collection of specimens – and wildly exotic – allowing the individual to climb up onto the altar of science and suggesting that this act might change the world".
This article has been republished from Mind Hacks under a Creative Commons licence.
Vaughan Bell
https://www.bioedge.org/images/2008images/TH_mutual_autopsy.jpg
Copyright
autopsy
neuroscience
respect for dead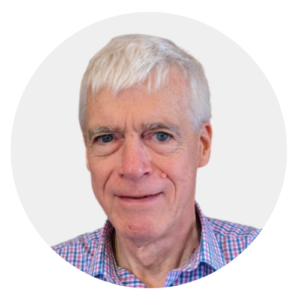 Latest posts by Michael Cook
(see all)