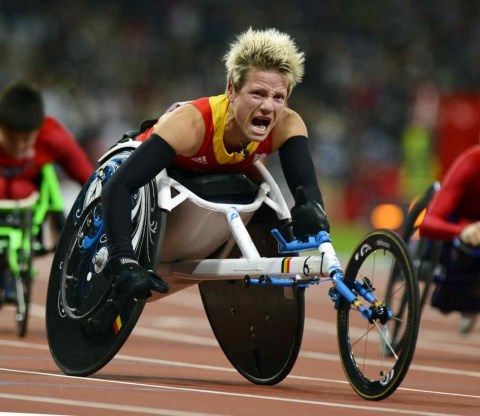 Gold medallist paralympian from Belgium seeks euthanasia
Marieke Vervoort has become an ambassador for the right-to-die movement
The end-of-life wishes of a gold medallist at the Paralympics have again raised the question of what makes a Belgian eligible for euthanasia.
Marieke Vervoort won a silver in the 200 metre wheelchair sprint and a gold in the 100 metre event. But she has told the media that she may request euthanasia after competing at Rio. "Rio is my last wish, hopefully I can finish my career on the podium," Vervoort said in an interview with Le Parisien. "I have a bucket list, including stunt flying, and I have started to think about euthanasia."
Ms Vervoort has a degenerative disease which causes her great pain, but she can still compete at a high level in a range of sports, including basketball, swimming and triathalons.
"When I sit in my racing chair, everything disappears," she told Le Parisien. "I expell all the dark thoughts; I fight off fear, sadness, suffering, frustration. That's how I won the gold medals."
But after Rio she says that she will have nothing to live for. ""Everybody sees me laugh with my gold medal, but no one sees the dark side," she says. "Sport is my only reason for living."
She suffers from intense pain at night and has severely impaired vision. She first investigated euthanasia as long ago as 2008. When she takes the final step, she says, "I want everybody to have a glass of champagne in their hand and a happy thought for me."
As is often the case in news about Belgian euthanasia, the name Wim Distelmans, the country's leading euthanasia doctor, crops up. Ms Vervoort is the "ambassador" of Wemmel, his think-tank at the Free University of Brussels. He told De Standaard that she is an example of how the possibility of euthanasia extends lives. "Not just because people do not commit suicide. There are other things too. The certainty that there is an emergency brake to stop the intolerable suffering gives one peace. That frame of mind lets one live longer."
Nonetheless, questions remain. If Ms Vervoort can overcome her pain to strive for Olympic gold, are there no other goals that Dr Distelmans can help her set so that the world will not lose this extraordinary woman to euthanasia? More starkly than ever, this case underscores the suspicion that euthanasia is an existential, not a medical, challenge.
https://www.bioedge.org/images/2008images/TH_para_belgium.jpg
Creative commons
https://www.bioedge.org/images/2008images/para_belgium.jpg
Belgium
euthanasia
olympics
paralympics
rio 2016
wim distelmans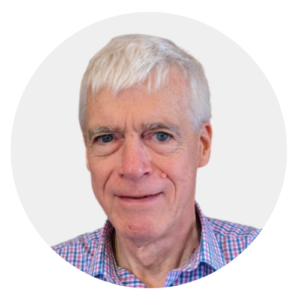 Latest posts by Michael Cook
(see all)