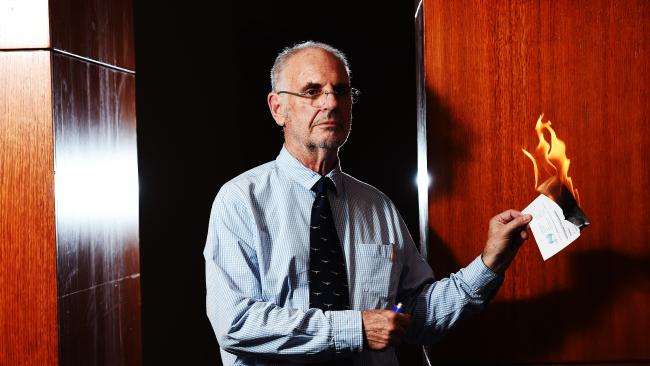 Nitschke tells medical board to go to blazes
Burns practicing certificate and announces plans for a right-to-die campaign
It took only a month for Australia's leading right-to-die activist to tire of life without being able to teach people how to kill themselves. Philip Nitschke, who retained his medical registration last month only by agreeing not to promote suicide, has reneged.
In a dramatic press conference, he burned his medical practising certificate and announced that he would aggressively promote rational suicide. He said in a press statement:
30 years ago I left the Territory to study medicine in Sydney, 5 years later I returned and began my medical career here in this city, in Darwin Hospital. Today, and with considerable sadness, I announce the end of that 25 year medical career. I confirm this decision by burning my medical practicing certificate…..
However, he also asserted his right to use the title "doctor", which medical authorities are likely to contest. He said defiantly:
I will remain a "Doctor" and will legitimately use that title, and I will continue see patients/ Exit members in my euthanasia clinics that I run in Australia, in Darwin and Adelaide, and in other countries. Indeed while in Darwin this visit I will be seeing two terminal patients who have sought my advice.
Once again, he insisted that suicide is a fundamental right:
The right of an adult to a peaceful death is a fundamental right. This right is not dependent on degrees of sickness, or medical expertise, or any permission or authority that that the medical profession can give. As such, I reject the authority and role of the Medical Board in the furthering and development of end of life choice in this country.
Here are his plans in the wake of his decision:
I will continue to provide advice and information to patients and appropriate members of the public who seek it, on the use of the premier end of life drug Nembutal.

I will continue to distribute and update my Peaceful Pill Handbook, produce teaching videos and continue to run the Exit on-line end of life forum as the law permits.

I will continue to run Exit End of Life Workshops in all Australia and other countries. Workshops will run in all Australian cities over the next three weeks, beginning in Darwin this afternoon. This workshop series will be billed – "Workshops where you receive the end of life information doctors can not provide".

I will continue to provide appropriate and accurate information on suicide to patients and members of the public who request it. In particular detailed information on the lawful use of Nitrogen and other inert gases to achieve a peaceful reliable death will continue.

I will continue to develop and market test kits to enable patients and members of the public to test the purity of Nembutal they acquire. Making available reliable Nembutal test kits is consistent with the principal of harm minimisation.

I will not remove my name from the Peaceful Pill Handbook which I co-authored with Dr Fiona Stewart. This book is now the world's most popular guide that advises on end of life methods, and serves the growing demand by the elderly for information on the means to control the manner and timing of one's death.

The December update of the Handbook is due for release next week and contains new information on a number of new overseas sites where one can lawfully purchase Nembutal.
https://www.bioedge.org/images/2008images/TH_nitschke_burning.jpg
Creative commons
https://www.bioedge.org/images/2008images/b9970d5e56cf8802046f675b63118e46.jpeg
assisted suicide
Australia
Philip Nitschke
rational suicide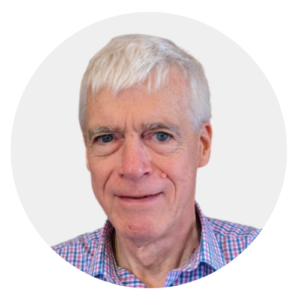 Latest posts by Michael Cook
(see all)