UK assisted dying bill: the case against
A number of Lords declared that the bill was dangerous.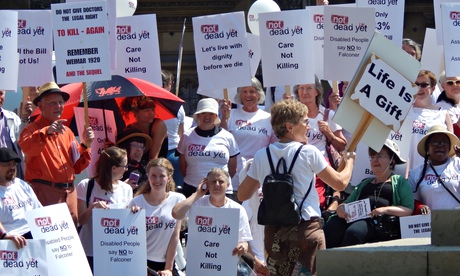 At the conclusion of the debate on his Assisted Dying bill in the House of Lords last Friday (July 18), Lord Falconer said, "I express my gratitude for the total lack of venom and the constructiveness with which they have approached the issue." After passing a second reading, the bill passes to a Parliamentary committee which will scrutinise it and propose amendments. Here are some excerpts from speeches of opponents of the bill, beginning with Lord Robert Winston, one of the pioneers of IVF.
Lord Winston (Labour): Perhaps I might indulge myself briefly to tell noble Lords about my mother's death. For the last two or three years of her life we decided absolutely, given that there was modest and not inadequate medical care, that we would leave her at home and see to her ourselves and rotate regularly being with her. There was a 40-minute moment before her death when my mobile phone rang and it was my youngest son, Benjamin, who was with my mother in her bedroom. He said, "Dad, I don't think Granny is very well". "Tell me what is wrong", I said. He said, "She's not speaking". I said, "It's possible, Ben, that she might have died". He said, "What do I do?". I said, "Stay there. I will drive as fast as I can and will be with you in the next 30 to 40 minutes. Just stay with her. You've been immensely privileged and so has she because she loved you very much and you are the last person she saw and she is the first person you have seen in this situation".
I got there, and my point is that we have been talking intensively in this debate about the dignity of a planned death. I do not believe in that planned death being dignified. There is much more dignity in many ways in being able to ensure that people wherever possible die with their relatives around them in an unplanned death in the way that my mother died, with her youngest grandson present.
Baroness Campbell of Surbiton (a crossbencher who is seriously disabled and confined to a wheelchair). Supporters of the Bill argue that there is a hard and fast distinction between terminal illness and disability. I can tell you absolutely that there is not. We, the folk this Bill claims to serve, know that. The Bill purports to offer choice—the option of premature death instead of pain, suffering and disempowerment—but it is a false choice. It is that of the burglar who offers to mug you instead. That is not choice. Pain, suffering and disempowerment are treatable—I have to believe that—and they should always be treated. My long experience of progressive deterioration has taught me that there is no situation that cannot be improved.
I have spent my life developing ways to prevent people in vulnerable situations feeling powerless and burdensome. They do get cajoled and do feel a burden, especially when they are at home with no one to come and assist them to go to the toilet and to have dignity. I have seen this transformation when people have been helped. Those whom society once saw as totally dependent have become active and valued human beings. I am afraid that assisted dying will bring back outdated beliefs that devalue disabled and terminally ill people, when we have tried so hard to get away from them. Small wonder then if some succumb to those beliefs and see premature death as the only answer. Small wonder if family, friends, doctors and others see it as their duty to support that goal. It appears easier, cheaper and quicker—and it is.
Lord Ribiero (Conservative and a former president of the Royal College of Surgeons): "the Assisted Dying Bill would fundamentally alter the role of the doctor-patient relationship. Doctors should preserve and improve life. If they are also involved in taking life, a damaging conflict of interest will occur, which patients will not understand. My noble friend Lord Sheikh stressed that there is a danger that a right to die may become a responsibility to die, making vulnerable people more vulnerable … The debate highlights the need for better and more widespread palliative care with a focus on individual patients' needs rather than a focus on assisting a few to die."
https://www.bioedge.org/images/2008images/Disabled-hold-protest-out.jpg
Creative commons
assisted dying
assisted suicide
euthanasia
UK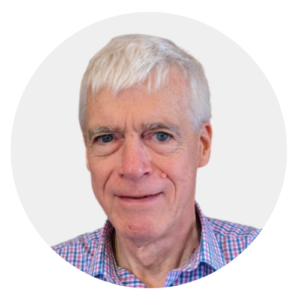 Latest posts by Michael Cook
(see all)