UK doctors could be deregistered for reviving patients
GMC advises doctors
Doctors who act contrary to the wishes of dying or comatose patients could be struck off under new rules from the UK's medical regulator, the General Medical Council. The guidelines are said to bring medical regulation in line with the Mental Capacity Act 2005, which lets people express preferences about treatment should they lose the capacity to decide. The GMC says that patients' wishes (or those of their loved ones) should be given much greater weight in end-of-life situations.
Where a patient's wishes are explicit or interpreted by close family or their legal representatives, "acting against the patient's wishes should be deemed to be causing harm". Doctors could even be deregistered for failing to allow their patients to die. "Serious or persistent failure to follow this guidance will put your registration at risk," the guidance states. "You must, therefore, be prepared to explain and justify your actions."
The draft guidelines were greeted with horror by some politicians. Julian Brazier MP told the Daily Mail: "Medical staff will frequently have crises of conscience when the law requires them to do something they know is wrong. The GMC guidelines reflect a pernicious law. There is always a terrible risk with living wills that somebody has changed their mind and the doctors do not know. There is also a high risk that people have relatives with a vested interest in their death."
And columnist Melanie Phillips described the move as "a betrayal of [the medical profession's] deepest ethical principles". "The terrible irony is that, out of the similar fear of hideous suffering which leads people to make 'living wills', they may be instructing doctors to cause them to suffer by starving and dehydrating them to death. For doctors to face losing their livelihood and their freedom if they refuse to subject their patients to this hideous fate is grotesque, and another step towards the clinical brutalisation of Britain."
However, Vivienne Nathanson, the head of science and ethics at the British Medical Association, said that the GMC's advice would provide "a good steer for doctors on how to approach the difficult area of end-of-life care".
~ London Times, Mar 6; Daily Mail, Mar 11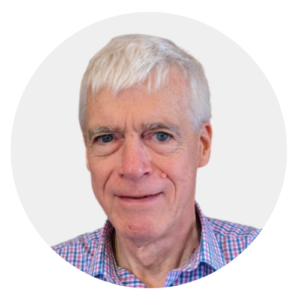 Latest posts by Michael Cook
(see all)