UK Parliament to debate assisted suicide again
BMA votes against it

The annual
conference of the British Medical Association has narrowly voted
against legal protection for relatives who travel abroad to help
people commit suicide. Next week the House of Lords will vote on an
amendment to the Coroners and Justice Bill which would make it legal
for relatives to help terminally ill adults to travel abroad for
assisted suicide. At the moment, such people fear being prosecuted.
Ilora Finlay, a
professor in palliative medicine in Cardiff, argued at the conference
that the current law works well. "It has a stern face and a kind
heart," she said. "The stern face deters coercion. As the
Court of Appeal on the Purdy case stated: 'Cases of assisted
suicide, like all other criminal offences, vary hugely in their
criminality… Not all cases are as sensitive as this one, and not
all cases of assisted suicide represented the final act or acts of
love or the culmination of a lifelong loving relationship.'"
Professor Finlay continued: "[The] kind heart looks on a case by
case basis of the facts. If the public good is not served by
prosecution, then it does not have to prosecute. The law is
compassionate."
Senior figures in
the British establishment are speaking out against the bill. In their
first-ever joint public statement, the Anglican Archbishop of
Canterbury, Rowan Williams, the new Catholic Archbishop of
Westminster, and the Chief Rabbi, Sir Jonathan Sacks, argued that
legal change would put vulnerable people at risk, particularly those
"who are anxious about the burden their illness may be placing
on others".
And several legal
experts in the House of Lords wrote
to the London Times arguing that the existing law "recognises
the need for a balance between public protection and
self-determination". Lord Mackay of Clashfern, a former Lord
Chancellor; Baroness Butler-Sloss, a former president of the Family
Division; Lord Brennan, a Deputy High Court judge; Lord Carlile, the
government's independent reviewer of anti-terrorism laws; and Lord
Elystan-Morgan, a former solicitor warn that the amendment proposed
by Lord Falconer, the Lord Chancellor under Tony Blair, would
"disturb this balance in favour of persons who might be inclined
to encourage and assist others with suicide for other than altruistic
reasons". In their opinion, "The conditions that are being
proposed for immunity from prosecution are ill-defined and lacking in
rigour and would fail to protect vulnerable sick people from
unscrupulous coercion or abuse." ~ BMJ,
July 3 ; London
Telegraph, June 29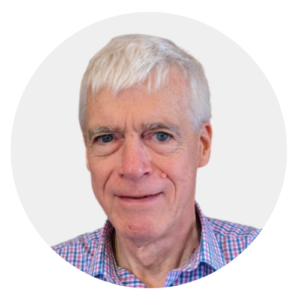 Latest posts by Michael Cook
(see all)