Where is Belgian euthanasia headed, asks The New Yorker
A country where more and more people are asking to be killed.
The long-drawn-out case of a woman who asked for euthanasia in 2012 may eventually reach a criminal court in Belgium. The European Court of Human Rights wants a Belgian court to hear allegations that there were serious irregularities in the euthanasis of Godelieva De Troyer by Dr Wim Distelmans.
Ms De Troyer's son, Tom Mortier, a university lecturer, claims that her own doctor denied his mother's request for euthanasia because she was depressed. However, Dr Distelmans, who had no psychiatric expertise, readily agreed. Ms De Troyer made a 2,500 Euro donation to Dr Distelman's Life End Information Forum, which suggests that there may have been a conflict of interest.
Ms De Troyer's death was just one of 1,432 registered euthanasia deaths in Belgium in 2012. But a careful examination of the details of the case in America's foremost literary magazine, The New Yorker, this week raises serious doubts about the wisdom of legalising assisted suicide and euthanasia in the United States and elsewhere. It is essential reading for anyone interested in end-of-life issues.
"In the past five years, the number of euthanasia and assisted-suicide deaths in the Netherlands has doubled, and in Belgium it has increased by more than a hundred and fifty per cent. Although most of the Belgian patients had cancer, people have also been euthanized because they had autism, anorexia, borderline personality disorder, chronic-fatigue syndrome, partial paralysis, blindness coupled with deafness, and manic depression."
Astonishingly, at least to people in an Anglophone tradition, Dr Distelmans is both Belgium's leading practitioner of euthanasia and the chairman of the board which regulates it and oversees its ever-expanding boundaries. Patients can request euthanasia simply because they are tired of living. Dr Distelmans told The New Yorker.
"We at the commission are confronted more and more with patients who are tired of dealing with a sum of small ailments—they are what we call 'tired of life.' " Although their suffering derives from social concerns as well as from medical ones, Distelmans said that he still considers their pain to be incurable. "If you ask for euthanasia because you are alone, and you are alone because you don't have family to take care of you, we cannot create family," he said.
Although most coverage of Belgium's euthanasia culture in the media has focused on bizarre incidents like euthanasia for person who was unhappy with a sex-change operation, The New Yorker investigates its spiritual and philosophical roots. One psychiatrist attributes it to a kind of nihilism:
[Dirk De Wachter, a professor of psychiatry at the University of Leuven] believes that the country's approach to suicide reflects a crisis of nihilism created by the rapid secularization of Flemish culture in the past thirty years. Euthanasia became a humanist solution to a humanist dilemma. "What is life worth when there is no God?" he said. "What is life worth when I am not successful?" He said that he has repeatedly been confronted by patients who tell him, "I am an autonomous decision-maker. I can decide how long I live. When I think my life is not worth living anymore, I must decide." He recently approved the euthanasia of a twenty-five-year-old woman with borderline personality disorder who did not "suffer from depression in the psychiatric sense of the word," he said. "It was more existential; it was impossible for her to have a goal in this life." He said that her parents "came to my office, got on their knees, and begged me, 'Please, help our daughter to die.' "
Inside the euthanasia culture, The New Yorker suggests, most Belgians are puzzled by complaints and criticism. The system is functioning well and has public support. What's the big deal? But to an outsider, the country where people desperately want to die seems weirder by the day.
Creative commons
Belgium
euthanasia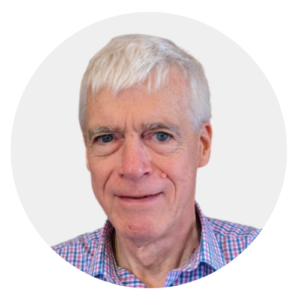 Latest posts by Michael Cook
(see all)