Which is futile, a patient's care or his life?
Case of disabled girl raises questions about Texas law
When disaster strikes, a Texas hospital may not be the best place for a seriously ill patient. Under the Texas Advance Directives Act, passed by the legislature in 1999 and signed by then-Governor George W. Bush, doctors can either continue with or withhold life-sustaining treatment if treatment seems futile — against the wishes of the patient's family, or even of the patient himself. Once the approval of an ethics committee is secured, the patient's family has 10 days to find another hospital or nursing home, if they do not agree. To help them in their search, they are given a list of lawyers and organisations.
Bioethics writer Wesley J. Smith calls Texas "ground zero for futile-care theory". He says that in some cases, at least, patients are being denied care not because further treatment is futile, but because his "life that is deemed futile and, hence, not worthy of being preserved". Only one other state, Virginia, has a time limit for such patients.
What this law can lead to is illustrated by the case of 14-year-old Sabrina Martin, of Houston. After surgery in 2006 for an infected sinus, a brain abscess nearly killed her. She had two strokes, went into a coma. Doctors feared that she would be a "vegetable". At that point, say her mother and stepfather, the staff of Children's Memorial Hermann Hospital began to pressure them to withhold treatment and feeding. Their daughter would have died of starvation. But they refused.
Then, the parents allege, hospital staff did everything they could to end Sabrina's life. They refused to implement simple procedures which would have enabled them to care for Sabrina at home. They manipulated friends and relatives. They initiated two do-not-resuscitate orders against the couple's wishes. They threatened to convene the hospital ethics committee to invoke the futile care law. Eventually the child was transferred to other facilities where she made substantial progress. She is likely to remain severely handicapped, but she has a normal life expectancy.
The lawyer, Robert Painter, acting for Sabrina's parents told the Houston Press that they suspected that Sabrina was a victim of medical error. If so, following the letter of the Texas law conveniently allows the patient to die and thereby reduces the hosptial's liability. "There's a conflict of interest here because there's an economic incentive to misuse the law," says Painter. "In my opinion, what they were trying to do was literally bury the malpractice."
The hospital refuses to comment on the case because it is still in the courts, and it is impossible to verify the allegations made by Sabrina's parents. However, Elizabeth Graham, of Texas Right to Life, the only organisation recommended by the Texas government to find alternative facilities, says that her group has received calls from about 30 families over the past three years because the 10-day rule had been invoked. ~ Houston Press, May 1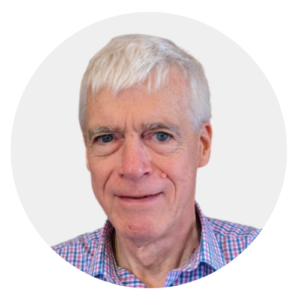 Latest posts by Michael Cook
(see all)