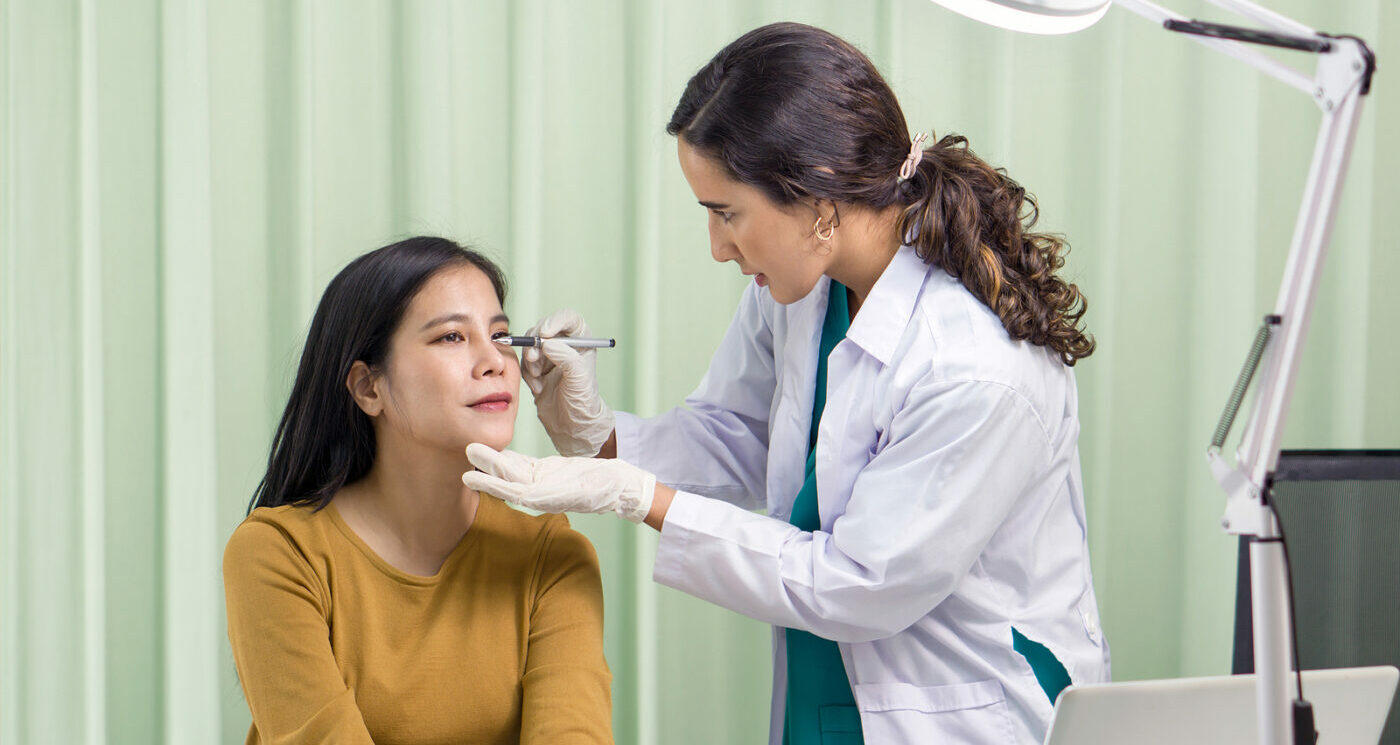 Two in three cosmetic surgery injections in the UK are not administered by doctors
As many as 68% of cosmetic practitioners who are administering injections such as Botox are not qualified medical doctors, according to an analysis of the UK's cosmetic injectables industry by researchers at University College London.
The study, published in the Journal of Plastic, Reconstructive & Aesthetic Surgery, is the first UK survey of who is providing cosmetic injectable services, such as Botulinum Toxin (Botox) and dermal fillers.
The academics surveyed 3,000 websites and identified 1,224 independent clinics and 3,667 practitioners. Of the professions represented, 32% were doctors, 13% were nurses, 24% were dentists and 8% were dental nurses. Of the 1,163 doctors identified, 41% were on the specialist register and 19% were on the GP register. Among the 27 specialties represented on the specialist register, plastic surgery was the largest group (37%) followed by dermatology (18%).
The UK injectables market is predicted to reach £11.7 billion by 2026 but is effectively unregulated. The UK government will launch a public consultation on the industry in August. Recommendations are expected to inform amendments to the Medical Act in 2024.
Dr David Zargaran, a co-author of the study, said: "The range of backgrounds opens a broader question relating to competence and consent. One of the key challenges facing the government's licensing scheme is to ensure that practitioners granted a licence possess the skills and experience required to safely administer their treatment to minimise risks to patients."
A second study from the same authors published in July found that 69% of respondents had experienced long-lasting adverse effects, such as pain, anxiety and headaches.
Professor Julie Davies, a co-author, commented: "The UK cosmetic injectables industry has expanded rapidly in recent years. This has happened largely without scrutiny or oversight. Our findings should be a wake-up call for legislators to implement effective regulation and professional standards to safeguard patients from complications. Although the risks associated with injections are often mild and temporary, the physical complications can be permanent and debilitating. There are also serious psychological, emotional, and financial consequences for patients when procedures go wrong."