Israeli defence forces under fire for abuses during Gaza War
Independent investigators commissioned by Physicians for Human Rights-Israel have concluded last year's war in Gaza involved "several serious violations of human rights and international humanitarian law"
Independent investigators commissioned by Physicians for Human Rights-Israel have concluded last year's war in Gaza involved "several serious violations of human rights and international humanitarian law" by the Israeli Army, including attacks on healthcare workers and facilities.
Most estimates put the Gazans killed in the 50-day war at over 2,100, of whom at least 70% were civilians, including over 500 children. Over 11,000 were wounded and over 100,000 made homeless. Seventy-three Israelis were killed: 67 soldiers and 6 civilians, including one child and one migrant worker. 469 soldiers and 255 civilians were wounded.
In a report, No Safe Place, the investigators – who came from South Africa, Germany, Denmark, USA, Switzerland and Gaza – describe a number of ethically-dubious incidents. These included using civilians as human shields, shelling a civilian convoy, attacking a clinic and interfering with medical evacuations. They were unable to conclude whether these and other abuses were the policy of the Israeli Army or whether they were the responsibility of individual soldiers.
"The attacks were characterised by heavy and unpredictable bombardments of civilian neighbourhoods in a manner that failed to discriminate between legitimate targets and protected populations and caused widespread destruction of homes and civilian property. Such indiscriminate attacks, by aircraft, drones, artillery, tanks and gunships, were unlikely to have been the result of decisions made by individual soldiers or commanders; they must have entailed approval from top-level decision-makers in the Israeli military and/or government."
The report broadly corroborated other versions of the conflict by United Nations agencies. In January the International Criminal Court began its own investigation of possible war crimes violations.
A spokesman for Israel's foreign ministry dismissed the document as biased and poorly informed. "The report is laced with biased information, based on one sided sources whose credibility is questionable. Had the information in the report been shared with Israeli authorities prior to its publication, our input could have been incorporated. Sadly, this was not the case, and the result is a report bearing a low level of credibility, whose contribution to understanding the conflict between Israel and Hamas this summer is very low."
https://www.bioedge.org/images/2008images/gaza_war_899.jpg
Creative commons
ethics of war
Gaza
Israel
war crimes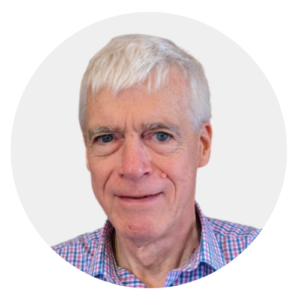 Latest posts by Michael Cook
(see all)