A chronically ill bioethicist tackles euthanasia
For Melbourne bioethicist Nicholas
Tonti-Filippini euthanasia is more than academic. He is in chronic pain with a terminal illness. Earlier this week he published an open letter to
the Premier of South Australia, Mike Rann, urging him not to support
Voluntary Euthanasia Bill 2010. (It was defeated yesterday.) Dr Tonti-Filippini's professional credentials are impressive. He was Australia's first hospital bioethicist and is a member of the Australian Health Ethics Committee of the National
Health and Medical Research Council and chair of the sub-committees on
the Unresponsive State and Comercialization of Human Tissue.
Here are a few paragraphs from the letter. Read it in full here.
I write this letter to you my own name only and not in the name of
my institute, of any Government Committees in which I am involved, or
of
any organisation. I write because what happens in South Australia on
this matter will affect all Australians, particularly those who, like
me, meet the requirements of the Bill.

Relevant to this matter is the fact that I am dealing with my own
terminal illness (combination of renal failure, advanced ischaemic
heart
disease and Rheumatoid auto-immune disease) and am dependant on
haemodialysis and palliative care. I have undergone 15 angioplasty
procedures and the placement of eight stents to attempt to recover some
blood flow after the failure of coronary bypass surgery. The last such
procedure was unsuccessful as the blocked artery could not be
accessed.
The Rheumatoid disease causes chronic pleuropericarditis. I mention
these matters only to establish that I am no stranger to suffering and
disability, and am well aware of the limitations of palliative care.
It
is particularly difficult to control chronic pain because the
effectiveness of most forms of pain relief is of limited duration,
given
the development of therapeutic tolerance. I have reached the limits of
what palliative care can offer.

I cannot speak for all people who suffer from
illness and disability, but think I can speak more credibly about
suffering, illness and disability than those people who advocate for
euthanasia presenting an ideological view of suffering and disability.
Facing illness and disability takes courage and we do not need those
euthanasia advocates to tell us that we are so lacking dignity and have
such a poor quality of life that our lives are not worth living.

Professionally, I have been involved with issues to do with the care
of the terminally ill for many years, having been Australia's first
hospital ethicist, twenty-eight years ago, at St Vincent's Hospital,
Melbourne, where I was also Director of Bioethics for a period of eight
years…

As a chronically ill person I know well what it is to feel that
one is a burden to others, to both family and community, how isolating
illness and disability can be, and how difficult it is to maintain hope
in the circumstances of illness, disability and severe pain, especially
chronic pain.

For several years, until I objected, I received from my health
insurer a letter that tells me how much it costs the fund to maintain
my
health care. I dreaded receiving that letter and the psychological
reasoning that would seem to have motivated it. Each year I was
reminded how much of a burden I am to my community. The fear of being
a
burden is a major risk to the survival of those who are chronically
ill. If euthanasia were lawful, that sense of burden would be greatly
increased for there would be even greater moral pressure to relinquish
one's hold on a burdensome life. Seriously ill people do not need
euthanasia. We need better provision of palliative care services aimed
at managing symptoms and maximising function, especially as we approach
death. Rather than help to die, the cause of dignity would be more
greatly helped if more was done to help people live more fully with the
dying process…

The proposal to make provision for a terminally person who is
suffering to request, and a doctor to provide, assistance to die makes
it less likely that adequate efforts will be made to make better
provision for palliative care services. Legalised euthanasia would
give those responsible for funding and providing palliative care a
political "out" in that respect…

In other places, such as the United Kingdom, for instance, which
have adopted very liberal policies on other social policies, such as
reproductive technology, gay unions and abortion, the Parliaments have
strongly opposed euthanasia because euthanasia cannot be made safe for
people who are seriously ill and thus vulnerable. It is worth noting
that jurisdictions such as the Netherlands and Belgium that legalised
euthanasia, lacked the availability of the kind of palliative care
services that developed in the UK.
~ Andrew
Bolt's blog, Herald Sun, Nov 21

Michael Cook
Australia
bioethics
euthanasia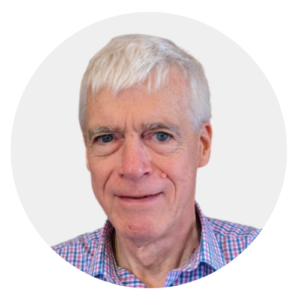 Latest posts by Michael Cook
(see all)