Activists promoting new way to overcome abortion stigma
The 'Missed Period Pill' is a psychological cushion for women conflicted about abortion

An op-ed in the New York Times has promoted a new type of contraception for women who fear the stigma of abortion. Called the Missed Period Pill, or MPP, it was inspired by a service offered in Bangladesh during its brief but bloody war of independence with Pakistan.
It is believed that hundreds of thousands of women were raped during the conflict. Since abortion was illegal, the Bangladeshi government allowed evacuation of the uterus for a limited period — as long as women did not have a pregnancy test. It was called "menstrual regulation".
US researchers have published a survey in the journal Contraception seeking the views of American "people" (women, presumably). The people were asked whether they would be interested in a pill which would bring on bleeding like a menstrual period, and which would terminate the pregnancy for nearly all people who were pregnant. The key point is that they would never know whether or not they had been pregnant. They found that 42% of all participants and 70% of those who would be unhappy if they were pregnant, would be interested in the MPP.
In the opinion of the researchers, this raises an interesting psychological issue.
It appears that after decades of feminism, culminating in groups like Shout Your Abortion, many women still appear to be ashamed of having an abortion. A dark stigma still hangs over the procedure. According to the NYTimes:
One participant said that such a service would be "a psychological cushion" for those women "who may be unsure of their own feelings on abortion." Another said that she thought it would result "in less moral conflict," and a third that she would feel "less guilty of my choice."
The results of the survey were, therefore, a bit disconcerting, according to the NYTimes.
The notion behind M.R. — that a person wouldn't know if she had an abortion and therefore no one else could know if she did, either — is, in one sense, the antithesis of what many in the reproductive rights movement hope to achieve.
Some abortion activists call the MPP "Plan C": "it could be positioned between emergency contraception and abortion (which is the termination of a confirmed pregnancy), filling the gaping hole in the continuum of options available to those trying to manage their fertility."
Michael Cook is editor of BioEdge
Creative commons
contraception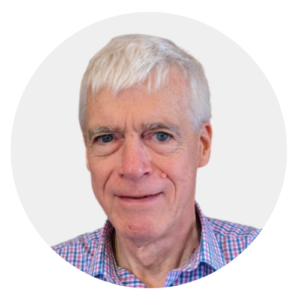 Latest posts by Michael Cook
(see all)