Catholic care for PVS patients under fire
Compassion and Choices says guidelines are arrogant and stern
Catholic healthcare authorities in the United States
are coming under fire over revised directives on care for patients in a
persistent vegetative state. Back in November, US Catholic bishops updated
their health care guidelines after the Vatican declared that such patients
should be given nutrition and hydration, except in some exceptional
circumstances. The news
passed largely unnoticed.
But this week the Chicago Tribune asked whether a
Catholic hospital would honour a patient's advance directives if they
stipulated that no food and water should be given. It interviewed elderly
Catholics who were horrified at the thought of lingering unconsciousness.
"My pleasure is in being part of the human race," said one of them.
"If that's gone, if I can't interact with other people, even if they could
give me nutrition and keep me hydrated, I'm not interested in being
preserved."
However, the view of the bishops is that food and
water, like cleanliness and avoiding bedsores, are ordinary care, not
exceptional treatment, and they should be provided as long as they are not
burdensome for the patient. Pope John Paul II sketched out this principle in a
2004 speech, and the Vatican made further clarifications in 2007. A new edition
of the guidelines incorporates those positions in Directive 58
of the US bishops' Ethical and Religious Directives for Catholic Health Care
Services.
The head of Compassion and Choices, a prominent lobby
group for assisted suicide, attacked the Church for not respecting patients'
autonomy. In her blog, its president, Barbara Coombs Lee, said
that the guidelines were arrogant and authoritarian and hinted that she would
fight them. "We must increase public awareness of the threats to their rights
in Catholic institutions and take steps to stop the Vatican from unilaterally
ignoring legally executed advance directives," she wrote.
However, Catholic authorities told the Tribune that
they did not foresee problems. "I have never seen an advance directive
that says, 'If I am in a persistent vegetative state, I ask that you withdraw
food and water,'" said Erica Laethem, a director of clinical ethics at
Resurrection Health Care, Chicago's largest Catholic health care system. ~ Chicago
Tribune, Feb 8; HT to Sheila
Liaugminas
Michael Cook
Catholic Church
nutrition and hydration
PVS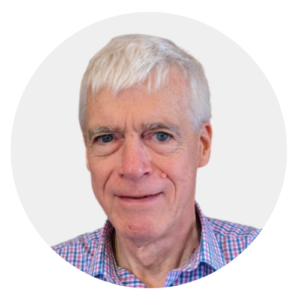 Latest posts by Michael Cook
(see all)