"Compassionate" assisted suicides could escape prosecution in UK
New guidelines published

Assisted suicide is still a crime which
will be prosecuted in Britain, says the Director of Public Prosecutions. Mr
Keir Starmer published new guidelines this week at the request of the Law Lords
and after a public consultation.
"Nothing in this policy could be taken
to amount to an assurance that a person will not be prosecuted if he assists
the suicide or attempted suicide of another person," the DPP said.
What the police will assess most carefully
is whether a suspect was wholly motivated by compassion. This will be given
more weight than whether the victim was terminally ill or in pain. Being
related to the victim will not be a condition for mitigation because relatives
could be manipulative.
Other conditions for mitigation include
whether the victim had made a clear, voluntary decision to commit suicide and
whether the suspect had reported the suicide to the police and fully assisted
inquiries.
Mr Starmer insisted that it was
Parliament's job to change the legislation, not his. "Only parliament can
set out what processes or procedures might be appropriate in the context of
encouraging or assisting suicide that may lead to an automatic decision not to
prosecute," he said. Mercy killing remains a crime.
Reaction to the new guidelines was mixed. Richard Hawkes, chief executive of
disability charity Scope, said: "Many disabled people are frightened by
the consequences of these new guidelines and with good reason. There is a real
danger these changes will result in disabled people being pressured to end
their lives."
But Debbie Purdy, the woman with multiple
sclerosis who forced a decision on the matter by taking her plea for clarity to
the House of Lords, was satisfied. She can now travel to Dignitas in Zurich
secure in the knowledge that her husband will probably not be prosecuted.
"The important thing about the guidelines is they've been able to really
clarify the difference between malicious encouragement and compassionate
support for somebody's decision," she said.
The day before the guidelines were
published, Prime Minister Gordon Brown , published an article in the London
Telegraph arguing forcefully against the legalization of euthanasia and
assisted suicide.
"The law – together with the values and
standards of our caring professions – supports good care, including palliative
care for the most difficult of conditions; and also protects the most
vulnerable in our society. For let us be clear: death as an option and an
entitlement, via whatever bureaucratic processes a change in the law might
devise, would fundamentally change the way we think about mortality. The risk
of pressures – however subtle – on the frail and the vulnerable, who may feel
their existences burdensome to others, cannot ever be entirely excluded. And
the inevitable erosion of trust in the caring professions – if they were in a
position to end life – would be to lose something very precious."
~ London
Telegraph, Feb 24; Guardian,
Feb 25


Michael Cook
assisted suicide
euthanasia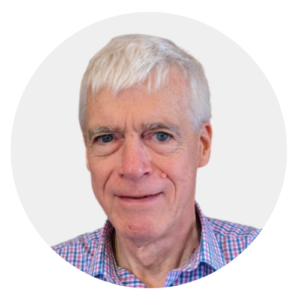 Latest posts by Michael Cook
(see all)