DNA and Argentina's Dirty War
Heirs of Argentine media fortune battle with government
A billion-dollar inheritance, a swaggering
media conglomerate, newspaper rivalry, an incompetent government rankling over
criticism, the open sores of past savage political oppression – and DNA tests.
It's the stuff of chunky airport novels and the biggest political story in
Argentina.
At the height of Argentina's dirty war in the
1970s, Marcela and Felipe Noble Herrera were adopted by Ernestina Herrera de
Noble, owner of the Clarin media conglomerate. Mrs Herrera de Noble, now 84,
says that the two heirs of the Clarin Group, which controls Argentina's largest
newspaper and cable network, and one of the largest television stations, were
foundlings left on her doorstep.
Advocates for victims of the military junta
which "disappeared" thousands of its left-wing foes, especially the
Grandmothers of the Plaza de Mayo, say that Marcela and Felipe could be two of
the 400 children of los desaparecidos who have still not been accounted for. To
get closure on the issue, they insist that the two should have DNA tests to
determine their parentage. In December Marcela and Felipe gave blood samples to
a private lab which matched their DNA against two families. But they refused to
give samples to the government because, they said, the matching process was
politically tainted.
The Clarin group's outlets have been harsh
critics of the incumbent president, Cristina Fernandez de Kirchner, so the
issue has become politically polarised. If the children are the offspring of
victims of the dirty war, it is even possible that Ernestina could be jailed.
Last year the government passed a law authorising
compulsory DNA testing in cases relating to crimes against humanity (as well as
a law which could be used to break up the Clarin group). On May 28, police
raided the home of Marcela and Felipe, strip-searched them, and seized underwear
and toothbrushes for DNA sampling. It will be several weeks before the results
are known.
The highly emotional case raises interesting questions. "Our identity is ours. It's a private thing and I don't think
it's up to the state or the Grandmothers to come and tell us what is
ours," Ms Herrera has said. She told AP: "There is not a single
concrete fact showing that we were taken from the junta's imprisoned
enemies."
She
acknowledged that she might have to deal with surprises about her past. But her
brother was more detached. "Whatever the result, for me it's just one more
sheet of paper, one more fact in my desk," Mr Herrera said. ~ Independent, June 8; LA Times, June 9; Christian Science Monitor, June 7


Michael Cook
Argentina
genetic testing
human drama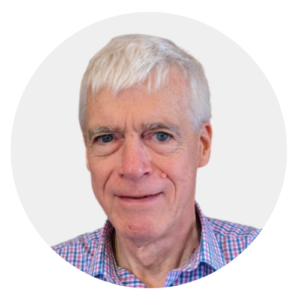 Latest posts by Michael Cook
(see all)