DOCTORS ARE ACCOMPLICES IN INDIA'S SKEWED SEX RATIO
A series of harrowing articles in the has highlighted the role of doctors and medical technology companies in India's increasingly skewed sex ratio. The journalist, Julia Duin, warns that sex selection in India and China could affect world politics. "According to UNICEF, India produces 25 million babies a year. China produces 17 million. Together, these are one-third of the world's babies, so how their women choose to regulate births affects the globe." Although India has laws which forbid sex- selective abortion, the doctors and government officials involved in this US$100 million industry ensure that they are rarely enforced.
For centuries, Indian society has welcomed sons and treated daughters with contempt. Dowries, which can impoverish a girl's parents, have now been banned, but this is also ignored. If a dowry is not high enough, wives are sometimes abused and killed. "Raising a daughter is like watering your neighbour's garden," runs a Punjabi proverb. With the legalisation of abortion and the spread of ultrasound technology, it has now become possible to abort girls even before the neighbours know of the pregnancy. The problem is most acute in the wealthiest districts of India, the states of Haryana and Punjab. The sex ratio has fallen to 820 girl births for every 1,000 boy births in Haryana.
A shortage of women is leading to perverse practices. Women-starved districts are importing them from Nepal and Bangladesh. , India's poorest state, they are then trucked to Punjab and Haryana. The price is between US$220 and $330. There have been reports of wife sharing amongst brothers.
Sikh obstetrician Puneet Bedi, an activist against female foeticide, for kick-starting the problem. American foundations financed family planning programs to bring down the birth rates, but they had not counted on the entrenched preference for sons. The only way to sell contraception to Indians was to guarantee sons. "Foeticide was invented, touted and sold by the medical profession, and it operates with the complete consent of all factors of our society," says Dr Bedi. "Abortion has been sold as a patriotic duty. So, killing babies was an extension of that." And it was the girls who were killed. Twenty years ago, a study of 8,000 abortions showed that 7,999 happened after tests that the foetus was female.
The government seems unwilling to enforce its own laws. Journalists and activists have often highlighted the issue, but nothing happens. The Sahara Samay TV network recently sent an undercover reporter to 140 clinics in four states and found that 100 either agreed to do a sex determination test and abortion or to refer to someone who would. The government filed charges against 21 doctors in Rajasthan, but did not prosecute them. The Rajasthan Medical Council suspended the licences of seven — but allowed them to continue practicing.
Perhaps the most troubling allegation is American complicity in the abortions. Many of the ultrasound machines are in conjunction with the Indian multinational Wipro. Although 25,770 machines have been registered, as required by Indian law, it is estimated that the actual number is 100,000. Activists have harsh words for the medical profession. "Doctors are a bunch of criminals," says Donna Fernandes, of the women's rights group Vimochana, "but no one wants to see them as such. They are a powerful class, economically and politically."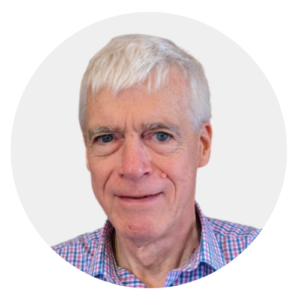 Latest posts by Michael Cook
(see all)