Entering an era of geriatric bioethics
Hi there,
I wonder if the next frontier in the practical side of bioethics will be elder care. With the number and proportion of over-65s growing everywhere, opportunities for abusing defenceless elderly are multiplying.
Take the scandal in Mississippi over its June 3 Republican Senate primary. The incumbent is 76-year-old Thad Cochran, a 36-year veteran of the Senate with a thatch of white hair. In the eyes of Tea Party Republicans the Senator is extremely liberal. And extremely old. Money is pouring into the state to knock Cochran off his perch and replace him with a 41-year-old breath of fresh air, Chris McDaniel, a state senator.
However, some of Mr McDaniel's supporters have been too eager to prove just how decrepit Senator Cochran is. A pro-McDaniel blogger, Clayton Kelly, entered a nursing home where Senator Cochran's bed-ridden wife Rose, who suffers from dementia, is being cared for. He took photos of her, added them to a video, and posted it on the internet. The message: an old liberal guy with a ailing wife shouldn't represent the great state of Mississippi. The strategy has backfired. Senator Cochran is holding his own after the invasion of his wife's privacy. Mr Kelly has been charged with "exploiting a vulnerable adult". Two other men have also been arrested.
Mr McDaniel has been reduced to complaining that Senator Cochran is exploiting a "sick individual" (ie, Kelly) for electoral advantage. Since this is precisely what Kelly did to Mrs Cochran, it's hard to see how this will get traction with voters. The breath of fresh air has been tainted by a burp from the sewer.
Another week of mud-slinging in American electioneering. For media junkies, it's very entertaining and will soon be forgotten. But it may foreshadow a society where the elderly are routinely discriminated against, exploited, vilified and abused. Geriatric bioethics will be a growth area.
Cheers,
Michael Cook
A lesson from the Republican primary in Mississippi.
1400504160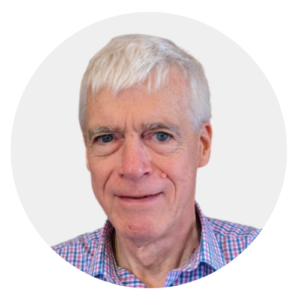 Latest posts by Michael Cook
(see all)