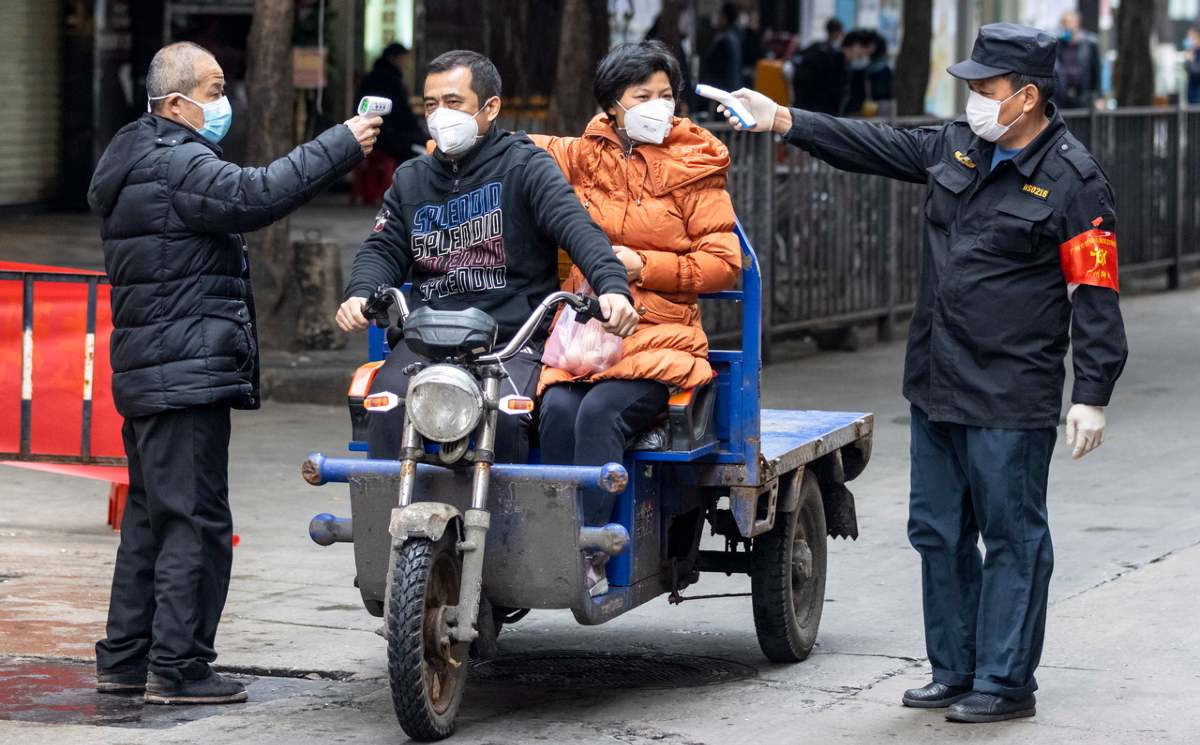 Heroic Chinese health workers battle equipment shortages
Staff are overworked

Security guards checking temperatures Guangzhou / EPA-EFE
Last week BioEdge reviewed some of the ethical issues in the Coronovirus pandemic. At the time of writing (Feb 8), according to the World Health Organization 31,481 had been infected and 638 had died. Of these, nearly all are in China – 31,211 infected patients and 637 deaths. The pressure on Chinese doctors, nurses and other healthcare workers is immense. Often it requires dedication to the point of heroism to care for patients.
Here are some excerpts from an interview with Dr Peng Zhiyong, director of acute medicine at the Wuhan University South Central Hospital. It was first published in Caixin Global, a Chinese business magazine.
The work in the ICU is overloaded. There are three patient wards with 66 beds in South Central Hospital, housing 150 patients. Since Jan 7, when we received the first patient, no one took any leave. We took turns to work in the ICU. Even pregnant medical staff did not take leave. After the epidemic got worse, none of the medical staff ever went home. We rest in a hotel near the hospital or in the hospital.
In the segregated ward, we wear level-3 protective gear. One shift is 12 hours for a doctor and eight hours for a nurse. Since protective gear is in a shortage, there is only one set for a medical staff member a day. We refrain from eating or drinking during our shift because the gear is no longer protective once we go to the washroom. The gear is thick, airtight and tough on our body. It felt uncomfortable at the beginning, but we are used to it now …
It is not true if we say we are not afraid. Medical staff members do fear to some extent. But patients need us. When a patient is out of breath and non-invasive oxygen provision fails, we must apply intubation. The procedure is dangerous as the patient may vomit or spit. Medical staff are likely to be exposed to the danger of infection. We strictly require doctors and nurses to apply the highest-level protection. The biggest problem we face now is the shortage of protective gear. The protective stock for ICU staff is running low, although the hospital prioritises the supply to us …
I often cried because so many patients could not be admitted to the hospital. They wailed in front of the hospital. Some patients even knelt down to beg me to accept him into the hospital. But there was nothing I could do since all beds were occupied. I shed tears while I turned them down. I ran out of tears now. I have no other thoughts but to try my best to save more lives …
Wuhan 7th Hospital is in a partnership with our hospital, South Central Hospital. The deputy director went there to help in their ICU. He found that two-thirds of the medical staff in the ICU were already infected. Doctors there were running "naked" as they knew they were set to be infected given the shortage of protective gear. They still worked there nonetheless. That was why ICU medical staff were almost all sickened. It is too tough for our doctors and nurses.
Michael Cook is editor of BioEdge
Creative commons
https://www.bioedge.org/images/2008images/FB_temperatures.jpg
china
coronovirus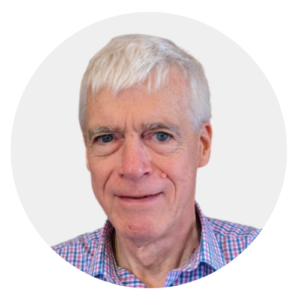 Latest posts by Michael Cook
(see all)