How open should presidential candidates be about their health?
Is it in the public interest to deny them privacy?
At 68 and 70 respectively, Hillary Clinton and Donald Trump are amongst the oldest-ever candidates for the American presidency. With the country's history of sick presidents whose health influenced policy – Woodrow Wilson, FDR, JFK, Ronald Reagan, amongst others – pundits are debating whether candidates should disclose the state of their health.
Earlier this week Clinton collapsed at a 9/11 function in New York; her doctor disclosed that she had a mild case of pneumonia. Although she quickly bounced back, this incident fed rumours spread by Trump supporters that she lacks the strength and stamina needed for the job. It also reminded observers that Clinton had kept her medical reports extremely private.
Trump boasts that his health is extraordinarily good and even handed over a couple of sheets of paper to Dr Oz on air which purported to be his medical records. "If elected, Mr Trump, I can state unequivocally, will be the healthiest individual ever elected to the presidency," said his doctor of 35 years, somewhat hyperbolically. That makes him healthier than President Theodore Roosevelt, whose fitness is an American legend. So perhaps Trump's openness is no more revealing than Clinton's discretion.
This prompted a forum in the New York Times about whether candidates should be required to have a medical examination or whether their privacy should be respected.
Dr Haider Warraich, a cardiologist at Duke Medical School, argued that if other professions require them, candidates for the Oval Office should, too. He backs a thorough review by "nonpartisan physicians" who would "disclose information deemed to be of significance".
Sarah Gollust, of the University of Minnesota School of Public Health, thought that examinations could be counterproductive. No matter what the results, they would not change the mind of many voters, nor would they quell conspiracy theories.
Similarly, Nicole Bauer, of the University of Alabama, contended that medical results would be just as subject to spin and distortion as other information. "In the end, the public probably doesn't need to know much about a presidential candidate's health." After all, polio-victim FDR concealed his handicap from the public and died in office – but pushed through the New Deal and won World War II.
But Rick Shenkman, of the History Network, backed disclosure: "In the 21st century it's nearly impossible for a president to conceal an illness, serious or not. As Hillary Clinton learned this past week, cell phones make transparency requisite even in situations where an ailment is unlikely to impact a leader's ability to function. Blissful ignorance is no longer an option."
https://www.bioedge.org/images/2008images/TH_clinton_and_trump_1.jpg
Creative commons
https://www.bioedge.org/images/2008images/clinton_and_trump_1.jpg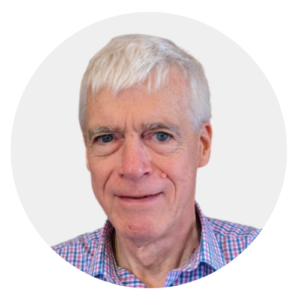 Latest posts by Michael Cook
(see all)