INDIAN SEX SELECTION DOCTOR JAILED
Twelve years after a law was passed banning Indian doctors from helping pregnant women to select the sex of their children, two medical professionals have been convicted, jailed and fined. Dr Anil Sabhani and his X-ray technician Kartar Singh were nabbed in a sting operation in the northern state of Haryana in 2001, which has one of the worst gender ratios in the world. Previous convictions have resulted only in fines.
Dr Sabhani was caught telling a woman at his clinic on the outskirts of Delhi that she was carrying a girl and that it could "be taken care of". While imposing the two-year prison sentence, the judge said that the declining number of girls was horrific: "The convicts do not deserve any leniency. It is due to the illegal acts of persons like the convicts, that the sex ratio is declining day by day… The day is not far when there will be no girl child around." The skewed sex ratio means that 36% of the males in Haryana between 18 and 44 remained unmarried, he observed.
The national average of girl births to boy births slumped from 972 in 1901 to 933 in 2001 in India, but with great local differences. In the Punjab, the ratio is 793. Research published this year in The Lancet estimated that 500,000 girls a year are aborted because of prenatal selection and abortion. The Indian Medical Association claims -? perhaps exaggerating — that the figure is 10 times higher: 5 million girls.
Sex selection is a high-volume, low-risk business," Dr Puneet Bedi, a specialist in foetal medicine in Delhi told the London Times. Volumes have to be high because one or two cases don't get the errant doctor much money. It's low risk because hardly anyone is ever caught." London Times, Mar 30; Tribune (India), Mar 28; BBC, Mar 29

THE BLACK CLOUD DISAPPEARED WITH A FLICK OF THE SWITCH
A UK university team is to test whether depression can be controlled by inserting electrodes into the brain. Researchers at Bristol University will use hair-thin electrodes to stimulate two different parts of the brain in patients suffering from recurrent unipolar depression. The technique is already being used to treat people suffering from Parkinson's disease.
Electrically stimulating the brain seems like a promising technique, especially for depressed patients who do not respond to drugs or electroconvulsive therapy. The Bristol scientists cite the work of Helen Mayberg, a neurologist at Emory University, in Georgia. "In the operating room, when we first turn the current on and get it into the right location, the patients report that the heaviness or emptiness suddenly disappears. If they had a sense of a black cloud, they report it physically lifting."
The researchers, who will run the trials with eight volunteers, believe that success could lead to other valuable developments such as improving memory or treating addiction. "I never cease to be surprised by what not only people but what society finds tolerable and desirable," says Dr Andrea Malizia. "Would you have thought 100 years ago that people would go around having things injected into their lips and breasts and bits cut out of their skin?"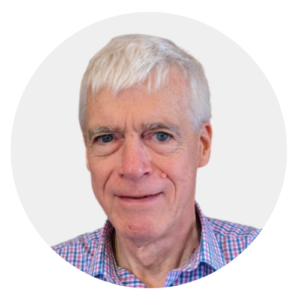 Latest posts by Michael Cook
(see all)