Iran, the fertility capital of the Middle East
With government subsidies and encouragement from the mullahs, Iran has the world's cheapest IVF.
Iran has become the fertility capital of the Muslim Middle East, reports the magazine Foreign Policy. Its Shi-ite mullahs are far more willing to grant favourable fatwas, or opinions about fertility issues than their Sunni counterparts. Iran now has more htan 70 fertility clinic which offer their services to couples from all over the Middle East. Fertility treatment is eligible for government subsidies, so IVF cycles in Iran are the cheapest in the world – about US$1,500, including the drugs.
Iran has a very high proportion of infertile couples – perhaps as high as 20% — which may be due to consanguineous marriages. But it also has experienced a phenomenal drop in its birth rate. Its fertility rate has declined from 7 children per woman in 1980 to less than 2 today – a decline of 70% in the space of a single generation. And about 80% of married women in Iran use contraception — the highest rate among all the countries in the Middle East. In fact, Iran is now facing an ageing crisis.
"If we move forward like this, we will be a country of elderly people in a not-too-distant future. Why do some couples prefer to have one or two children? Why do couples avoid having children? The reasons need to be studied," Iran's supreme leader Ayatollah Ali Khamenei said recently. "There was an imitation of Western life and we inherited this."
So there is still intense social pressure to have a child. At first people were suspicious of IVF clinics because the use of donor sperm and eggs was regarded as adultery. . In some cases, fertile men were allowed to temporarily marry an egg-donor. But sympathetic mujtahids* (scholars of the Quran) found creative solutions. "Although, to Westerners, Iran's Shiite clerics might appear reactionary, they are downright revolutionary when it comes to bioethics. In recent years, they have handed down fatwas allowing everything from stem-cell research to cloning," says Foreign Policy
However, Ayatollah Khamenei issued a fatwa in 1999 which condoned egg and sperm donation in addition to standard IVF, although this ends up being more complicated than in the West. "Under Iran's Islamic family law, babies born of sperm or egg donation fall into the legal category of adopted children and stepchildren, who are not permitted to inherit property from non-biological parents."
Michael Cook
https://www.bioedge.org/images/2008images/TH_iran.jpg
Creative commons
Iran
Islam
Islamic bioethics
IVF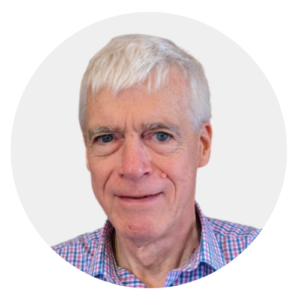 Latest posts by Michael Cook
(see all)