Israel stunned by organ scandal
Anger and suspicion in Arab world
Israelis have been stunned by the
revelations of illegal organ removals from both their own countrymen
and Palestinians in the 1990s, Associated Press reports.
A commercial TV station broadcast an old interview from 2000 with the
head of the then-head of the Israeli forensic laboratory, Dr Jehuda
Hiss. Speaking with an American anthropologist who specialises in the
study of organ trafficking, Nancy Scheper-Hughes, he admitted that he had harvested organs without permission.
"We started to harvest corneas… Whatever
was done was highly informal. No permission was asked from the family,"
he said. His doctors would mask the removal of corneas from bodies.
"We'd glue the eyelid shut," he said. "We wouldn't take corneas from
families we knew would open the eyelids."
Channel 2 report said in the 1990s,
forensic specialists at Abu Kabir harvested skin, corneas, heart valves
and bones from the bodies of Israeli soldiers, Israeli citizens,
Palestinians and foreign workers. Often this happened without informed
consent and without permission from relatives.
The Israeli military admitted that this had
happened. However, it told Channel 2 that, "This activity ended a
decade ago and does not happen any longer."
In the tinderbox of Middle East politics, this news is explosive. In August Sweden's leading daily newspaper, Aftonbladet, alleged that
Palestinians were being killed for their organs. This sparked a serious
diplomatic row and was even described as a hate-filled fantasy in the Wall Street Journal.
While Aftonbladet never produced any proof for its lurid claims, it now
appears that the rumour had some basis in fact – although Israelis as
well as Palestinians were victimised.
Dr Hiss is a controversial figure in
Israel. Persistent allegations that he was involved in organ
trafficking forced him to resign as head of the Abu Kebir institute in
2005, but he was never charged with any crime. Currently he is chief
pathologist.
The revelations were reported widely –
embellished with reports about Dr Hiss's colourful past — in the Arab
and Muslim media but not in the West. It is very bad publicity for
Israel, which has to battle both a bad reputation for organ trafficking
and anti-Semitic fantasies. Haaretz recently
reported that a Ukrainian academic used the Aftonbladet story to
bolster his claim that 25,000 Ukrainian children had been brought to
Israel over the past two years in order to harvest their organs. ~ Guardian, Dec 21; AP, Dec 21; Russia Today (YouTube video), Dec 22
Michael Cook
Israel
organ trafficking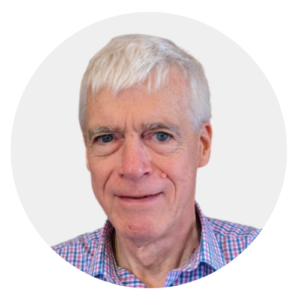 Latest posts by Michael Cook
(see all)