Keeping the British euthanasia pot boiling
Ray Gosling lied about euthanasing gay lover, police allege
There are so many developments on the
euthanasia front in the UK this week that they are best grouped together.
Former BBC
producer Ray Gosling made the dramatic claim earlier this year that he had
euthanased one of his numerous gay lovers more than 20 years ago. "I killed
someone once. He was a young chap, he had been my lover and he got AIDS… I
picked up the pillow and smothered him until he was dead. The doctor came back
and I said 'He's gone'. Nothing more was ever said."
There was a great hoo-haa in the media over
his teary reminiscences and the police immediately interrogated him. It turns
out that probably Mr Gosling did no such thing and he will be charged, not with
murder, but with wasting police time. A Crown Prosecution Service spokeswoman
said there is "sufficient evidence" to prove he was lying. The Police are said
to be furious that the BBC did not check out the story. ~ Daily Mail,
Aug 20
An 84-year-old retired Scottish doctor will
not be prosecuted for assisting a suicide. Dr
Libby Wilson, a member of Friends At The End (FATE), was arrested last
September after multiple sclerosis sufferer Cari Loder, took her own life using
a helium cylinder and a hood. Police indicated that Dr Wilson did give the
woman some advice but that it was not significant in carrying out the suicide.
Dr Wilson was "unrepentant" and jeered, "What jury would have convicted me?" ~ Scotsman,
Aug 17
A new
right-to-die society has sprung up in the UK. The Society for Old Age
Rational Suicide (SOARS) wants to press the case for assisted suicide for
people who are not terminally ill. "After eight or nine decades, many people rightly
decide that their lives have been fully lived, and now they have a life which,
for them, has finally become too long," its website
declares.
The leader of the group is 79-year-old
Michael Irwin, who is now being dubbed "Dr Death" by the British media. He
is a controversial figure who was deregistered as a doctor after he helped a
friend to die in 2005. He admits having helped several people to commit
suicide. ~ London
Telegraph, Aug 16


Michael Cook
assisted suicide
euthanasia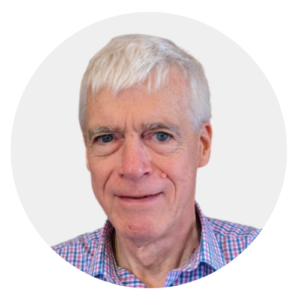 Latest posts by Michael Cook
(see all)