Keystroke: the world of the medical thriller
"If my books stop selling, I can always fall back on brain surgery," jokes one author-physician.
It could be that the public gleans most of its knowledge of bioethical issues from two sources: the news and from medical thrillers. In fact, medical thrillers have become a genre all of their own, according to an article in the Journal of Medical Humanities. Jean-Pierre Charpy, of the Dijon School of Medicine, in France, says that they are "a grid that could help future healthcare professionals understand discursive, procedural and socio-cultural aspects of the multifaceted world of medicine".
Dr Charpy's interest is educating non-English speakers in medical English, but his article is also a useful reading list. First of all, he notes that nearly all medical thrillers are written by Americans. A forerunner was Frank G. Slaughter, a physician-turned-novelist who wrote in the 1940s about advances in technology.
The first to write popular fiction which blended the world of medicine with the conventions of best-selling thrillers was Michael Crichton, who wrote A Case of Need and The Terminal Man while he was a student at Harvard Medical School. "It is most probably the fertile breeding ground of New England and its prestigious medical schools that contributed to the birth of the medical thriller specialized genre in the 1970s," writes Charpy, as Crichton's successors, Robin Cook and Michael Palmer both trained at Massachusetts General Hospital in Boston.
Cook* is often regarded as the creator of the medical thriller. His novels have explored issues such as organ donation, genetic engineering, IVF, an Ebola pandemic, medical malpractice, medical tourism, drug research, and organ transplantation. "I joke that if my books stop selling, I can always fall back on brain surgery," he says.
Michael Palmer, who died in 2013, wrote 20 medical thrillers. His first, The Sisterhood, was about a secret society of nurses who euthanase their patients. Another early novel, Extreme Measures, was made into a film starring (bizarrely) Hugh Grant. He began writing as therapy while his medical registration was suspended because of his drug and alcohol addiction, an experience which helped his fiction.
Nowadays the medical thriller, combining suspense, medical facts, and technical and ethical issues, is a crowded field. Leah R. Robinson, Don Donaldson, Gary Braver, Leonard S. Goldberg, Peter Clement, David Shobin, and Gary A. Birken are some of the best-known authors.
One of the contemporary leaders is Tess Gerritsen, author of Harvest, a best-seller about children kidnapped for their organs. This was followed by Life Support, Bloodstream, and Gravity. (One of the characteristics of the genre seems to be a penchant for one-word titles, which could limit the genre to the finite number of nouns in a medical dictionary.)
One author who is not covered in Charpy's article is possibly the only bioethicist to write best-sellers, Alexander McCall Smith, author of The No. 1 Ladies' Detective Agency and dozens of other novels, as well as weighty textbooks. However, bioethics does not been to kindle his creativity, as most of fiction are detective novels.
* Not a relative of the editor of BioEdge. Alas.
https://www.bioedge.org/images/2008images/TH_hugh_grant_897.jpg
Creative commons
films
literature
medical thrillers
novels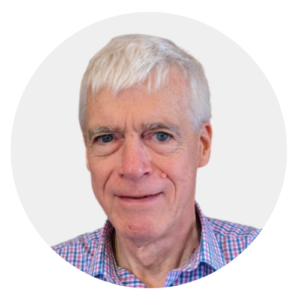 Latest posts by Michael Cook
(see all)