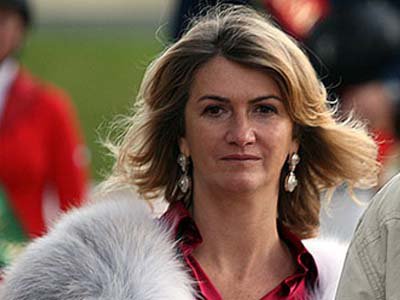 The very rich are different from you and me
IVF and Russian money do not mix well
Olga Mirimskaya
"Let me tell you about the very rich," wrote American novelist F. Scott Fitzgerald. "They are different from you and me. They possess and enjoy early, and it does something to them, makes them soft, where we are hard, cynical where we are trustful, in a way that, unless you were born rich, it is very difficult to understand."
This is an educational tale about how much Russian oligarchs love their IVF children. Its lesson is that IVF creates bad problems which oodles of money make worse.
Olga Mirimskaya and Nikolai Smirnov were a happy newly-married couple in Moscow. But not a typical couple. Olga had recently divorced one of Russia's richest men in a London court, to the delight of Britain's lurid tabloids. She is the chair of Russki Produkt, Russia's largest domestic producer of grocery goods. Nikolai, a Stanford graduate, is the chair of Zolotaya Korona, a Russian answer to PayPal.
According to Pravda, "Like many other couples these days Olga and Nikolai decided to take advantage of modern medicine and engaged the services of an in vitro fertilization (IVF) clinic."
Olga, who already had three children from her first marriage, was 50 and unable to conceive. The couple engaged a surrogate mother from Crimea, Svetlana Bezpyataya, a woman with one child of her own and an unemployed husband. She had been a surrogate several times before. The pregnancy went well and the baby was born on May 15 last year, but the marriage of the two tycoons did not. They split up and everything went south — including Svetlana, who fled to Cyprus with Sofia, her husband and her other daughter. Nikolai apparently financed their stay there.
Svetlana ignored the contract and refused to hand over baby Sofia to Olga. On the baby's birth certificate Svetlana and her husband Andrey are listed as the biological parents. It is possible that he knew nothing about his wife's surrogacy contract and thought that the child was his. A legal tussle ensued. Things got very messy.
Pravda depicts Svetlana as a criminal. From Moscow she was charged with numerous counts of fraud and human trafficking and was placed on Interpol's "most wanted" list. Olga's lawyers beavered away. In late March the Supreme Court of Russia declared her the legitimate mother of Sofia (although biologically she is her grandmother).
Other media, less understanding of the inner suffering of oligarchs, paint a picture of the best justice money can buy. Under Russian law, the birth mother of a child is deemed the mother, regardless of a purported surrogacy contract. "This is the ridiculous legal practice of modern Russia, when a woman who was not even a donor of biological material, whose egg has not been used, all of a sudden the trial court declared her the mother," said children's ombudsman Pavel Astakhov.
A fair bit of confusion surrounded the surrogacy contract, which apparently required some sort of endorsement from a doctor. His testimony would have been helpful during the court hearing, which ran from September 16 to 21. Sadly, on September 8, like other inconvenient persons of interest in modern Russia, he committed suicide in his office under mysterious circumstances. Of Nikolai the media has had nothing to say.
And baby Sofia? She is still on the run with her birth mother.
NB — The exact facts about this story are difficult to obtain on the internet and articles in local newspapers are tainted by prejudice and misinformation. Comments would be welcome.
https://www.bioedge.org/images/2008images/TH_OLGA.jpg
Creative commons
https://www.bioedge.org/images/2008images/Po-trebovaniyu-Olgi-Mirimskoy.jpg
IVF
Russia
surrogacy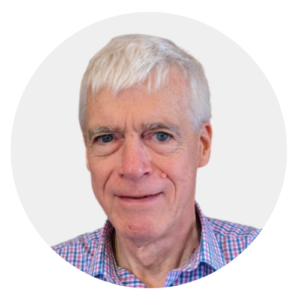 Latest posts by Michael Cook
(see all)