Summer school in bioethics in Manhattan
The Global Bioethics Initiative is offering a bioethics programme this summer.
Interested in getting an overview of bioethics? A Manhattan-based NGO, the Global Bioethics Initiative, has organised a bioethics summer school in June and July. We asked Dr Ana Lita, the organiser, to explain what's happening.
Global Bioethics Initiative works closely with the United Nations and its agencies. What interest does the UN have in bioethics?
The Global Bioethics Initiative is a not-for-profit international organization founded in 2011. We keep the international community, policy decision-makers, the media, and the public informed of important bioethical issues through educational activities, like the summer school. Late last year, for instance, we organised a seminar on organ trafficking and human rights.
GBI is associated with the UN Department of Information and we are hoping for formal affiliation with the UN Economic and Social Council. We hope that our programs will eventually have a global reach through these links.
This is your first summer school. What prompted you to organize it?
Here in New York we have access to world-renowned experts and world-class institutions and hospitals. But we realized that there was no summer educational opportunity in bioethics from a global perspective in NYC, for students and professionals from allover the world. The globalized nature of bioethics lends itself to a more collaborative and international educational experience and in global capital like New York City, we have the benefit of having access to not only world-renowned faculty for the summer school, but also to world-class institutions and hospitals to facilitate learning in and out of the classroom.
The members of our faculty include bioethicists, lawyers, policy-makers, activists, transplant surgeons, researchers and practitioners. Many serve on influential international and national boards including, the WHO, UNESCO International Bioethics Committee, the United States Senate Committee on Aging, and the United Network for Organ Sharing.
Where will most of the students come from? Are many younger students taking an interest in bioethics?
We welcome students of all ages, including health care professionals, policy makers and journalists, but we are aiming especially at undergrads and post-grads planning to work in academia, biomedical and health-related industries.
Several interns work with your organization every year. Do many of them continue working in bioethics?
Yes, GBI has regular unpaid internships. We welcome intern students and volunteers interested in actively participating in our programs. Our interns and volunteers should expect to gain practical skills in organizing and advertising events, a greater understanding of the daily running of an international NGO as well as the opportunity to work alongside international organizations and UN agencies. As a former assistant professor of Applied Ethics myself, I work with students to accommodate university or departmental requirements to receive school credit for the internship. We welcome candidates interested in interning with GBI to contact us.
The summer school's lectures cover a wide range of topics. Which do you think will attract the most interest?
Controversial issues such as embryonic stem cell research, human cloning, cryonics, human genetic engineering, markets in organs, euthanasia and abortion, and human enhancement are topics of interest for most students.
There are other summer programs in bioethics but I am sure that none of the others offers a global perspective and a UN affiliation. The faculty is exceptional, with a complex multicultural educational and experience background. Many are full professors sitting on active international bioethics committees and boards.
Over five weeks, we hold lectures Monday through Thursday, and have field trips on Friday, plus social events. The early registration deadline is March 15. Contact Ana Lita for information.
https://www.bioedge.org/images/2008images/TH_GBI.jpg
Creative commons
bioethics
interviews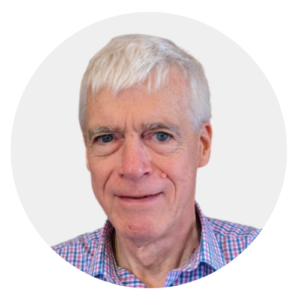 Latest posts by Michael Cook
(see all)