Tasmanian politicians defer vote on euthanasia
Local university will produce report

A euthanasia bill passed in the upper house of the Australian state of Tasmania this week. Both sides of the contentious issue believe that it could also pass in the lower house, but Premier Peter Gutwein stepped in and requested a report from a committee of experts before a final vote.
According to The Australian, it now seems that the fate of the bill will not be decided before February or March next year.
"Should this legislation become law, it is incumbent on all of us to ensure that it is the best law possible and affords real protections for the most vulnerable in our community," Mr Gutwein told parliament.
"Just as other jurisdictions have utilised independent processes to ensure such legislation is the most robust it can be, I have requested the University of Tasmania to establish an independent review panel to … provide their view regarding how this legislation compares to similar laws in other states and around the world.
"I have also requested UTAS to provide a view from the review panel in terms of end of life considerations, such as palliative care and advanced care directives … and what other steps could be considered prior to this legislation taking effect."
The inquiry was backed by an independent member of the lower house, Madeleine Ogilvie, who has called for a study of how euthanasia will affect faith-based hospitals and nursing homes. She holds the balance of power.
The bill's sponsor, upper house member Mike Gaffney, insisted earlier in the week that the bill should be passed as soon as possible. "In Tasmania, we've had bills in 2009, 2013, 2017 (all voted down) and now 2020. The bill should progress as quickly as it can downstairs and I'm sure the Premier will do that."
Mr Gaffney said that his bill would force faith-based institutions to host euthanasia deaths. "They shouldn't be able to (stop assisted dying) in a secular society," he said. "I'd be concerned that any organisation, where you've had a person resident for years, would then at their time of need, say, 'well, you've got to get up and go because it's not part of our policy'.
"If this becomes law, it is … a legal choice, so why would any institution deny a person access to adequate or correct medical assistance? VAD is not suicide; it's a legal, medical option."
Michael Cook is editor of BioEdge
Creative commons
euthanasia
tasmania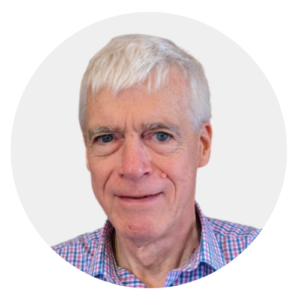 Latest posts by Michael Cook
(see all)