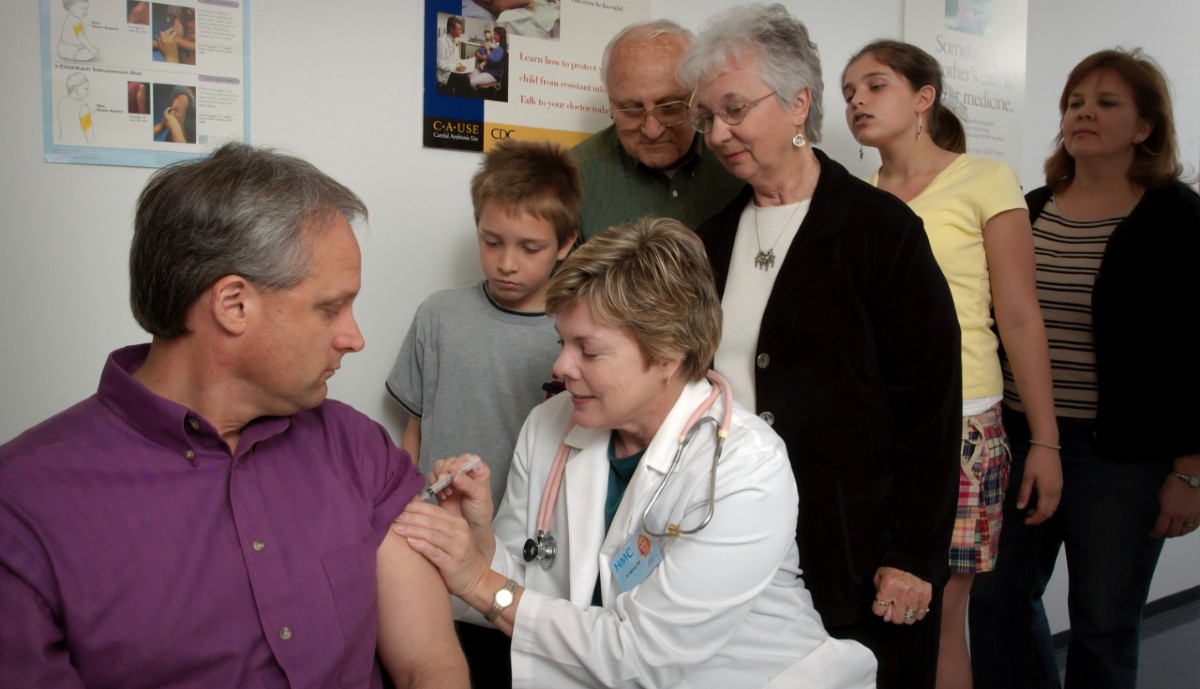 Things you should think about when you hear 'vaccine by end of the year'
Will we have one by the US election? By Christmas?
On July 27, 2020, the Washington Post reported, Two coronavirus vaccines begin the last phase of testing: 30,000-person trials, wrapping it in historical terms:
At 6:45 a.m. Monday, a volunteer in Savannah, Ga., received a shot in the arm and became the first participant in a massive human experiment that will test the effectiveness of an experimental coronavirus vaccine candidate. The vaccination marks a much-anticipated milestone: the official launch of the first in a series of large U.S. clinical trials that will each test experimental vaccines in 30,000 participants.
"We are participating today in the launching of a truly historic event in the history of vaccinology," Anthony S. Fauci, director of the National Institute of Allergy and Infectious Diseases, said at a news conference. He noted that the United States has never moved faster to develop a vaccine, from basic science to a large Phase 3 trial designed to test safety and effectiveness.
Fauci predicted that researchers would probably be able to tell whether the Moderna vaccine was effective by November or December, although he explained that it was a "distinct possibility" an answer could come sooner. Pfizer officials have said the company expects to be able to seek regulatory authorization or approval by October.
When people read and hear such projections, I think there are some things they should think about. I've gathered some observations from several sources and placed them under different headings below, some of which unavoidably overlap.
What could it mean when you hear projections about a vaccine within months?
Children's Hospital of Philadelphia website:
While late 2020 or early 2021 have been suggested as target dates, it is important for people to understand what that projection means.
First, science keeps its own timeline, meaning that while a scientist may have a goal in mind, the research may or may not progress as planned. In science, we don't know what we don't know, so while it is important to have goals in mind, part of the scientific process is understanding that unanticipated issues may change the plan.
Second, even when a vaccine is finally licensed, that does not mean it will be immediately available for everyone to get it. Several important considerations are relevant.
The CHOP website goes on to describe production, distribution, supply chain issues. Read more about each under the heading, "COVID-19 vaccine availability" at the bottom of the linked page. The section concludes:
For these reasons, the discussions related to a vaccine timeline are more complex than may be realized from reports in the media.
What isn't known at this point that could blow up these projections?
The Atlantic offered A Vaccine Reality Check. Excerpt:
Each week brings news of "early success," "promising initial results," and stocks rising because of "vaccine optimism." But a COVID-19 vaccine is unlikely to meet all of these high expectations. The vaccine probably won't make the disease disappear. It certainly will not immediately return life to normal.
Biologically, a vaccine against the COVID-19 virus is unlikely to offer complete protection. Logistically, manufacturers will have to make hundreds of millions of doses while relying, perhaps, on technology never before used in vaccines and competing for basic supplies such as glass vials. Then the federal government will have to allocate doses, perhaps through a patchwork of state and local health departments with no existing infrastructure for vaccinating adults at scale. The Centers for Disease Control and Prevention, which has led vaccine distribution efforts in the past, has been strikingly absent in discussions so far—a worrying sign that the leadership failures that have characterized the American pandemic could also hamper this process. To complicate it all, 20 percent of Americans already say they will refuse to get a COVID-19 vaccine, and with another 31 percent unsure, reaching herd immunity could be that much more difficult.
Scientific American published an opinion piece by William Haseltine, The Risks of Rushing a COVID-19 Vaccine.
Bloomberg opinion piece by Max Nisen:
"Scientists know little about the longevity and protective abilities of natural responses and even less about what vaccine developers should be measuring. Immune responses measured in the lab don't always correlate to real-world protection, a risk that's especially acute for rapidly developed vaccines against a novel virus. ….
It's tempting to leap on every piece of vaccine news as a firm step forward or the clincher for a preferred candidate. At this stage, excesses of both optimism and odds-making can get both investors and policymakers in trouble."
Former FDA commissioner Robert Califf, after Lancet editor Richard Horton called an Oxford vaccine "safe and well-tolerated" based on a paper in the Lancet July 20:
"I know @richardhorton1 knows this, but for lay people viewing this, 'safe' in this context just means nothing bad happened that should pause larger trials. Safety of vaccines can only be determined by very large, controlled trials followed by serious post-market surveillance."
Safety concerns were Hilda Bastian's focus in a Wired article, Covid-19 Vaccines With 'Minor Side Effects' Could Still Be Pretty Bad. She wrote:
(As several vaccine trials) push ahead into the final phase of testing, it's vital that the public has a clear and balanced understanding of this work—one that cuts through all the marketing and hype. But we're not off to a good start. The evidence so far suggests that we're getting blinkered by these groups' PR, and so seduced by stories of their amazing speed that we're losing track of everything else. In particular, neither the mainstream media nor the medical press has given much attention to the two vaccines' potential downsides—in particular, their risk of nasty adverse effects, even if they're not life-threatening. This sort of puffery doesn't only help to build a false impression; it may also dry the tinder for the future spread of vaccine fearmongering …
There is already a high level of misinformation and distrust about fast-tracked Covid-19 vaccines in the American community. This week, a new preprint from Kin On Kwok and colleagues found that even a sizable proportion of nurses in Hong Kong would be hesitant to take one. We may have a vaccine soon, say the authors of that paper, but "communities are not ready to accept it." It won't help to overcome this skepticism if notable evidence of harms keeps getting pushed off to the side. It's much better to be straight up about what it's really like to take one of these vaccines. Why would anyone trust the experts otherwise?
Children's Hospital of Philadelphia website describes different possible obstacles with the seven different vaccine approaches being studied:
It is likely that more than one of these will work, but until large clinical trials are completed, we won't know for sure. Likewise, the different approaches may have different strengths and weaknesses. For example, mRNA or DNA vaccines are much faster to produce, but neither has been used to successfully make a vaccine that has been used in people. On the other hand, killed viral vaccines and live, weakened viral vaccines have been used in people safely and effectively for many years, but they take longer to produce.
In addition to differences in how long it takes to make different types of vaccines, each type may also cause the immune system to respond differently. Understanding the immune responses that are generated will be important for determining whether additional (booster) doses will be needed, how long vaccine recipients will be protected, and if one type offers benefits over another …
It is likely that COVID-19 vaccines could have different levels of effectiveness in various subgroups of people. Because the elderly generally do not respond as well to vaccines, one or more COVID-19 vaccines may not work well for them, which is concerning given their higher risk of severe disease. The large phase III studies may not include people over a certain age.
Who decides who gets a vaccine first … and how?
In a Washington Post story, Who should get a coronavirus vaccine first?, National Institutes of Health director Francis Collins says, "This is going to be controversial and not everybody's going to like the answer."
What impact has politics had/might it have on vaccine development?
We may never know the full answer to that. The project name – Operation Warp Speed – may tell you something.
In his Independence Day address, President Trump said: "We are unleashing our nation's scientific brilliance and we'll likely have a therapeutic and/or vaccine solution long before the end of the year." Soon thereafter the FDA Commissioner, Dr. Stephen Hahn, said "I can't predict when a vaccine will be available." Politics versus science.
The Associated Press reported:
President Donald Trump's handling of the coronavirus pandemic put his political fate in grave jeopardy. Now he's hoping to get credit for his administration's aggressive push for a vaccine -– and crossing his fingers that one gets approved before Election Day …
Privately, many White House officials have pinned their reelection hopes on the potential emergence of a vaccine for the coronavirus, believing it to be the ultimate "October surprise." Some believe Trump may well be doomed without one, and that even with one, it may be too late to save his fortunes with so many Americans expected to vote before Election Day on Nov. 3.
The New York Times reported, "Billions are being poured into developing a shot, but the rapid timetable and President Trump's cheerleading are creating a whole new group of vaccine-hesitant patients."
The Times also reported, "In using the federal government's purchasing power for a coronavirus vaccine, the Trump administration is taking an approach similar to one suggested by the Democratic presidential candidate Joe Biden. Mr. Biden's coronavirus response plan calls for the nation to "ramp up the large-scale manufacturing of as many vaccine candidates as necessary" and to "ensure everyone, not just the wealthy and well connected," has access to new therapies."
Trump is not alone in politicizing vaccine development.
British Prime Minister Boris Johnson has tweeted about the "very positive news" about the Oxford vaccine research, calling out "a huge well done to our brilliant world-leading scientists and researchers."
And certainly China is in a race to beat both the US and the UK and to deliver a vaccine.
Vox reported on The global risk of "vaccine nationalism" – with "geopolitics deeply intertwined with competition for a cure" and "where the race to discover and distribute a coronavirus vaccine pits countries against each other."
Will a vaccine put the pandemic "in our rear view mirror"?
As The Atlantic's "Vaccine Reality Check" above stated: "a vaccine probably won't make the disease disappear. It certainly will not immediately return life to normal." The San Francisco Chronicle published Why a coronavirus vaccine won't end the pandemic by itself. Vox published A COVID-19 vaccine may not be enough to end the pandemic. Other journalists, clinician-researchers and public health experts are delivering similar messages.
CNBC quoted two leading infectious disease experts:
"Even with a vaccine, there is no going back to normal anytime soon," said Thomas Frieden, former director of the Centers for Disease Control and Prevention. "Covid is here to stay," he added.
Michael Osterholm, director of the Center for Infectious Disease Research & Policy at the University of Minnesota, said it is estimated that 7% to 9% of the total U.S. population has been infected with coronavirus, and that means the worst is yet to come. He said the best understanding in the medical field is that transmission will not slow down until 50% to 70% of the population is infected. "We will be dealing with this forever," Osterholm said.
I cringed when I heard US Senate Major Leader Mitch McConnell say on the PBS NewsHour last night that, "Until we get a vaccine we can't put this in our rear view mirror." I was struck by the simplicity and the false certainty of that political statement – as if the first vaccine in the pipeline will put the COVID-19 pandemic in our rear view mirror.
I had statements like that in mind when I decided to assemble this imperfect collection of perspectives. What appears above is by no means an exhaustive list of issues to consider when you hear projections about a vaccine within a few months. It would be exhausting to read an exhaustive list.
These observations reflect on what is known – or thought to be known – in July. Much more will be known – or thought to be known – in a few months. I believe it's always best to lead with your uncertainties, rather than to project false certainty where it does not exist.
The Fierce Pharma website reported, Merck CEO Frazier says COVID-19 vaccine hype a 'grave disservice' to the public. In the article, Merck's Kenneth Frazier doubts that it's possible for a COVID-19 vaccine to debut by the end of 2020. Excerpt:
There are massive scientific and logistical obstacles to achieving such a feat, he said.
"What worries me the most is that the public is so hungry, is so desperate to go back to normalcy, that they are pushing us to move things faster and faster," Frazier said. "Ultimately, if you are going to use a vaccine in billions of people, you'd better know what that vaccine does."
…By talking up near-term vaccines, Frazier argues officials are enabling the public to ignore common-sense measures to slow the spread of COVID-19, such as wearing a mask.
The Vox piece cited earlier in this summary ended this way:
Taken together, these scenarios highlight just how difficult it is to anticipate the pandemic's future. But they also show why it's important to game out what's possible, to build for the best, and to prepare for the worst. Billions of lives and livelihoods worldwide hang in the balance.
Addendum
On July 31, the Wall Street Journal published Dr. Tom Frieden's essay, The Three Key Hurdles for a Coronavirus Vaccine to Clear.
Gary Schwitzer is the Publisher of HealthNewsReview.org and Adjunct Associate Professor and the University of Minnesota School of Public Health. This article has been republished with permission from Health News Review.
Creative commons
https://www.bioedge.org/images/2008images/cdc-OJF3lYjC6vg-unsplash_(1).jpg
covid-19 vaccine
public health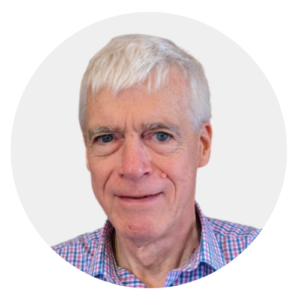 Latest posts by Michael Cook
(see all)