UK High Court defines 'motherhood' in controversial transgender case
Guardian journalist vows to appeal

A trans man in the United Kingdom has lost his bid to be deemed a father on his child's birth certificate – even though he conceived it, gestated it, and gave birth to it.
Astonishingly, it appears to be the first time that English common law has defined the word "mother".
The would-be father, a natal female multimedia journalist at The Guardian named Freddie McConnell, was deeply disappointed by the decision and said that he plans to appeal. He complained:
"It has serious implications for non-traditional family structures. It upholds the view that only the most traditional forms of family are properly recognised or treated equally. It's just not fair."
This story has been brewing in the British media for so long that it has become a circus.
In 2012, in his early 20s, Freddie McConnell began transitioning from female to male. In 2014 he had a double mastectomy, but retained his uterus, just in case. In 2016 he asked The Guardian whether it would be interested in filming his journey to fatherhood.
In January 2017 he applied for a Gender Recognition Certificate confirming that he was male. Like everyone else he (or more precisely, as was the case at the time, she) had to sign a pro-forma declaration stating that the applicant "intends to continue to live in the acquired gender until death". He did not disclose that he was undergoing fertility treatment – not that he was required to, of course.
In April 2017 he was inseminated and in January 2018 he gave birth.
The whole process took place under the whirr of cameras, with a very pregnant Freddie walking around, "If all men got pregnant, it'd be taken more seriously." Now his story has been released as a BBC film, Seahorse (because male seahorses gestate their young). "As a member of the transgender community I had a sense of how powerful it could be to share my story," he says.
Seahorse scores 100% on Rotten Tomatoes. "A nuanced, tender look at the life of trans man Freddy McConnell and his struggle to conceive and deliver his own child," says one critic. (That's The Guardian's critic speaking, so he might be inclined to over-egg the pudding.)
With the all the media, it's a bit surprising that the High Court took a very different view in R (on the application of TT) -v- The Registrar General for England and Wales. In his judgement, Sir Andrew McFarlane, the president of the family division, declared that:
At common law a person whose egg is inseminated in their womb and who then becomes pregnant and gives birth to a child is that child's 'mother' … The status of being a 'mother' arises from the role that a person has undertaken in the biological process of conception, pregnancy and birth.
Whether or not Freddie McConnell is to be listed as mother or father, only one parent will ever appear on the child's birth certificate. The biological father is an anonymous sperm donor.
Michael Cook is editor of BioEdge
Creative commons
https://www.bioedge.org/images/2008images/FB_Seahorse_Photo_Mark_Bushnell.jpg
birth certificates
parenthood
transgenderism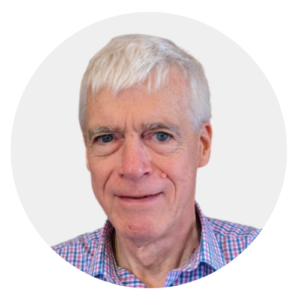 Latest posts by Michael Cook
(see all)