UK Parliament in turmoil over fertility bill
Debate becomes sectarian
In an age when the term "mother" is merely a biology-based social construct,
it seems anachronistic to talk about the mother of all parliamentary debates.
But this is what British Prime Minister is facing over the Human Fertilisation
and Embryology Bill and its provisions for hybrid embryos, IVF for single women
and lesbians and "saviour siblings". Faced with a revolt by three members of
cabinet as well as several ministers outside Cabinet, Mr Brown did not change
his mind, but he did blink. He has announced that on these three items, his
colleagues will have a "free", or conscience, vote. However, on the bill itself he stands firm. "The Bill itself cannot be subject
to a free vote as there are so many other changes I believe are necessary as
part of building up the research framework of our country and, of course,
creating the right ethical framework for the development of embryo research," he
said. He also expects all members of his party to support the final version
of the bill.
Debate over the bill is becoming bitterly sectarian, with some Labour
politicians complaining that Catholic colleagues are allowing their religious
principles to taint their politics. Prominent Catholic churchmen have savaged
it. Scotland's Cardinal Keith O'Brien, for instance described the bill as
"Frankenstein science" which is a "a monstrous attack on human rights, human
dignity and human life." Politicians and journalists have hit back. "Wicked
untruths from the Church" was the headline over a columnist
for the London Times. Leading stem cell scientist Stephen Minger, of King's
College London, said that the Cardinal "didn't understand the basic facts".
However, it is not only bishops who have misgivings about the bill. William
Rees-Mogg, former editor of the Times, and a member of the House of
Lords, declared that he fears that the demands of scientists will not stop at
hybrid embryos. In 1990 the government banned hybrid embryos and in 2008 the
government proposes to legalise them. An increasingly secularised society, he
says, is responsible. "There is now far more faith put into science than
religion, and in leading scientists than in leading Churchmen, though in my
experience the religious are often the more impressive of the two." ~ Independent,
Mar 26; London
Times, Mar 24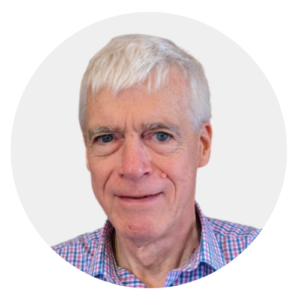 Latest posts by Michael Cook
(see all)