Welcome to the world of 'platonic co-parenting'
A new phenomenon which is becoming more widespread

Another chapter in the history of the reproductive revolution: platonic co-parenting. This involves two people conceiving (naturally or artificially) children and taking joint responsibility for raising them, but without marriage or living together. According to Susan Golombok, director of the University of Cambridge's Centre for Family Research and author of We Are Family, a book examining novel family structures, this is a "new phenomenon picking up speed".
The Guardian interviewed an American woman and a Canadian man who had discovered each other on a co-parenting website. "I really didn't want a romantic connection; I thought it would convolute things," says Jenica Anderson, who is co-parenting with Stephan DuVal. "I'd seen the traditional recipe not work out. We had a shared sense of direction – raising a happy child who makes it through life OK."
"Unlike surrogacy … platonic co-parenting remains little understood and less spoken about," says The Guardian. "Sites are overrepresented by members working in the media, senior civil service, law, medicine and banking, where privacy is prized, says Patrick Harrison, founder of PollenTree.com. 'There are a lot of people in this country who probably don't share a view that it's a great thing, and they can be vocal,' he says. 'Our members keep a low profile because it's nobody else's business. They don't need the rest of society to tell them it's a good or bad thing.'"
Another woman told The Guardian that she wanted a child and she was running out of time on her biological clock: "For years, I wanted the big love. I ended up with a very broken heart, but still wanted a baby. I could have paid $500 at the sperm bank, but I was pretty sure I could do it for free. If I couldn't have the big dream, this felt like the next best thing."
Professor Golombok and her colleagues are tracking 50 of these arrangements in a study considering the impact on children. She thinks that they can work, despite the unusual difficulties. "Taking away romantic baggage could even make for a more stable environment," she says.
Michael Cook is editor of BioEdge
Creative commons
co-parenting
reproductive revolution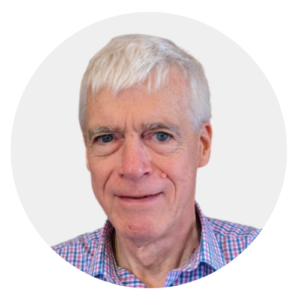 Latest posts by Michael Cook
(see all)