Euthanasia of convicted Belgian murderer cancelled
The Belgian justice minister has refused to allow convicted rapist Frank Van den Bleeken to undergo euthanasia. The 52-year-old convict is serving a life sentence for one murder and several rapes committed in the 1980s. He says that he cannot control his sexual impulses and that life in prison is such a torment that he would prefer to be dead. "I'm in my cell 24 hours a day. That's my life. I don't feel human here. What do I have to do? Do I have to sit here and waste away? What's the point in that?" he told a television journalist in 2013.
In fact, euthanasia was not his first choice for his future. He first applied to be treated at a specialist unit for sex offenders in The Netherlands. However that meant going to a foreign country and the Belgian government refused. This left Mr Van den Bleeken with euthanasia as his only way out, at least in his opinion. La Ligue des droits de l'Homme (the Belgian League of Human Rights) described the government's indifference as barbaric.
About 15 other Belgian prisoners have also applied for euthanasia.
Mr Van den Bleeken was scheduled to die on Sunday, January 11. However, this week the justice minister, Koen Geens, capitulated to pressure from human rights groups and declared that he would allow the prisoner to be moved to the Netherlands. Thereupon the Belgian doctor who had agreed to carry out the euthanasia procedure withdrew for "confidential personal reasons".
Mr Van Den Bleeken's lawyer, Jos Vander Velpen, says that his client was shocked by the news. "He's upset because that he was prepared for euthanasia on Sunday. He had said goodbye to everyone, the funeral was organised, the memorial cards were written up. But in the end it is always the physician who must decide in all conscience. His freedom of conscience must be respected," he said.
The justice minister has also responded to criticism of Belgium's treatment of mentally ill prisoners. He announced that the government will set up its own specialist unit.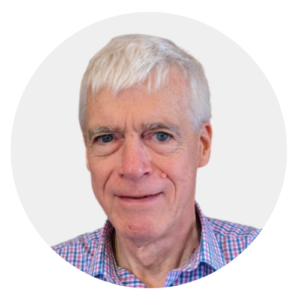 Latest posts by Michael Cook
(see all)