Calls for French gynaecologist to be struck off
Doctor of Rachida Dati
Discretion is supposed to be a hallmark of the medical profession. But some doctors, like the rest of us, like to bask in reflected glory. This all-too-familiar failing has led to calls for the French gynaecologist of glamorous French justice minister Rachida Dati to be struck off.
Claude Debache, 57, wrote an article in the glossy magazine Paris Match about the January birth of Dati's child. He boasted that he had a special technique for a Caesarean section which allowed the 42-year-old Dati to be back behind her desk in a lightning five days.
Irène Kahn-Bensaude, the president of the Paris medical council, accused him of breaching doctor-patient confidentiality to promote his own image. "It is a phenomenal advertisement for him," she said. "Everybody knows that Rachida Dati had a Caesarean, but her gynaecologist has no right to talk about it."
Dr Kahn-Bensaude pointed out that the doctor of former president François Mitterrand had been struck off the medical register for revealing Mr Mitterrand's prostate cancer in a book eight days after his death.
The immaculately groomed Ms Dati cuts a glamorous figure in French politics. The first person of North African descent to become a minister is now a single mother. She has refused to name the father of her daughter, inevitably provoking a torrent of political tittle-tattle. However, she will be leaving the ministry soon to join the European parliament.
As a doctor Dr Debache may be a controversial non-conformist, but as a French ladies' man he conforms to all the worst stereotypes. He writes, á la Pepé Le Pew: "At the bottom of the steps, she stops to kiss me. To thank me one last time? To show me the intensity of her new happiness?… Dati was returning to her duties… while I walk back up the steps of the clinic with the feeling of having accomplished mine, right to the end." How scentimental, as they used to say in the classic cartoon. ~ London Times, May 17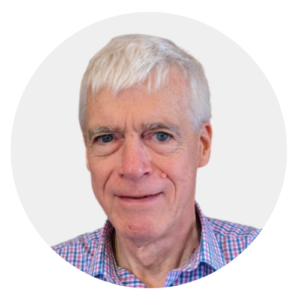 Latest posts by Michael Cook
(see all)