Connecticut fertility clinic gives patient wrong embryos
Clinic fined for embryo mistake
A woman who sought treatment from a
prominent Connecticut fertility clinic received embryos belonging to a woman
with the same last name. The blunder occurred in April 2009 at the Center for Advanced Reproductive
Services at the University of
Connecticut Health Center. It will pay a US$3,000 fine for the
mix-up.
The lab technician apparently checked only
the last name on the container of embryos and removed the wrong ones from
frozen storage. The woman who received the embryos was informed of the error
within an hour and used a "morning after pill" to terminate the pregnancy. The
embryos belonged to a woman who had been out of treatment since 2006, but had
continued to store them at the centre. She was also informed of the error.
The centre said that this incident was the
first of its kind in its 24-year history. "Thousands of babies have been born
via The Center's efforts without issue – and more than three million babies
have been born through IVF world wide – and mix ups remain exceedingly rare.
Nevertheless, however uncommon they may be, each one is important and
emotionally difficult for patients and centers alike."
The centre has agreed to have a consultant
review its laboratory policies and procedures. It will be required to provide
new training for employees on policies and procedures on securing frozen
embryos and verifying their ownership. ~ NBC
Connecticut, Jun 28


Jared Yee
Recent media coverage of a blood test for
Down's syndrome suggests that children with the condition are being depicted as
non-persons. The Daily Mail, Britain's second-largest newspaper, announced that
"A quick inexpensive blood test for Down's syndrome that could save the lives
of hundreds of unborn babies each year is being developed by scientists".
However, the main result of the test would to terminate hundreds of unborn
babies with Down's syndrome.
The lives of unaffected babies could be considered
"saved" only in the sense that they would not be miscarried as a result of
invasive investigations to detect and destroy Down's syndrome babies.
Despite the publicity given to this
preliminary report of research by Dutch scientists at the annual conference of
the European Society of Human Reproduction and Embryology, a successful test is
still several years away. Professor Stephen Robson, a spokesman for the Royal
College of Obstetrics and Gynaecology, described it as
the "holy grail" of pre-natal testing. ~ Daily
Mail, June 30
IVF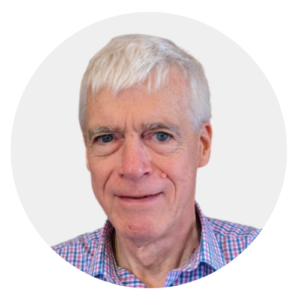 Latest posts by Michael Cook
(see all)